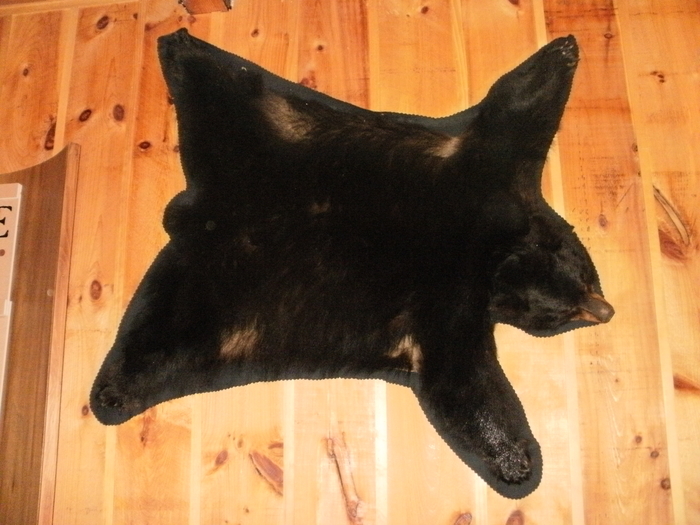 /*
Chapter 6: ~ "Without A Trace" ~
'Fairmount'- Willis Samuel Investigations Pt. 6:
~ "Without A Trace" ~
By
Gregory V. Boulware, The Elder
https://gvb1210mine.wordpress.com/2021/07/...
The Brother had no problem disappearing into the cold dark night. The next morning, he arose to the clatter of noises caused by the happy feet of children. The kids in the neighborhood knew who he was. He was never, ever noticed by those who resided in the neighborhood. He simply wasn't known. No one knew his name. The children knew him, but didn't know him by name. Everyone knew him when walked down the street. No one empedded his direction. No one dared to get in his way. He had the look, the style, the cool, the look of someone you just didn't **** with...and no one did.
That morning the Sun shined brightly. It glowed with a sense of renewal. The ice cream truck had just turned the corner. Its noise polluting songs, chimes, annoyingly loud jingles, bells, and whistles, alerted all who listened and those who hated to hear the peddlers approach. The children jumped too...they gleefully ran from every corner and house to that sound that everyone finds familiar at that certain time of year - "The Ice Cream Man!"
Some knew him to get a bit of "weed." Some knew him to ask a favor. Some knew him as someone you could talk too. And then, there are those who simply knew him to be someone you could go to in order to get something done...in order to fix something that no one else could fix. He could make the deal that no one else could ever dream of making. If you needed a loan to help feed your family or pay a bill that would take something away from you children, he was the man you wanted to know and be able to go to for help. He made himself available for such situations.
"Jamal" was certainly there when the "Monster Bruin" attacked the bus on 33rd Street. It's quite possible, his bullet(s) was the killing force. There can be no argument that Jamal played a most important role in the demise of the 'Monster' that night.
Brother Jamal tried to help a cop. The cop happened to be a female...a Black Female. Well before he attempted to speak, she had an opinion of him. It was apparent that she was a rookie. She was out of her element and every soul on the scene knew it. Her instructions to all on the scene came out all wrong. People began to laugh. She was simple ignored... The Brother rolled up on the scene, witnessing the sight, he immediately came to the aid of the hapless police officer.
"Yo Get The **** Off Of The Car...Allow This Officer To Do Her Job!" Jamal wasn't playing around. Many of the folks in this part of "Roxborough" hated the thought of any Black Person telling them what to do. And "Rasheeda" wasn't the first or the last. She looked at the crowd of onlookers witnessing the crash. "Yeah, these so-called witnesses," she thought to herself.
The Transit Bus was basically on top of the little foreign made import. The poor little car hadn't a chance in contesting such a large vehicle. Traffic on the ridge was pretty tight and congested. Everyone hated travel on this venue during these hours, especially in the afternoon. Henry Avenue was always crazy during the morning at "rush hour." Ridge and Shawmont was no exception. The heavy traffic flowed continually up "Shawmont Avenue" into "Ridge Avenue" and "Henry Avenue" in the morning rush as well as the rush in the afternoon hours. The drivers who rushed this route every singly day rode past the 'Elementary School' that sat on the right side of the road when facing Ridge Avenue, coming up the hill of Shawmont Avenue. They all knew of the school crossing and its' elderly 'Crossing Guard.' She has directed traffic at this intersection for many years. This particular morning, she took ill and the city saw fit to place a rookie cop to the post. Nothing could possibly go wrong.
Officer "Rasheeda Marilyn Johnston" directed traffic to the best of her knowledge. It wasn't her fault when the transit bus plowed over the "Volks Wagon Jetta" when it was attempting to make a left turn from "Eva Street" into "Shawmont Avenue," in order to access the parking lot of the elementary school across the street, as it did on every other morning for a host of children; from the first grade to the eighth. The office in charge of the corner this particular morning, waved the big bus through with her left hand in a forwarding circular motion, while waving her right hand in the opposing direction.
The left hand signaled the bus driver to continue through the intersection on Shawmont Avenue to the downward incline, heading for the "Umbria" exchange. The right hand; in the drivers mind; indicated a go-ahead-motion for a left turn into Shawmont avenue from "Eva Street" while children were crossing the street.
Needless to say, The 'V.W.' driver turned directly into the path of the bus while all of the crossing children scampered for safety. It was too late for the driver of the car and the bus - they had followed the direction(s) of the cop-on-duty to their dismay. The occupants of the mini-car found themselves to be the subject(s) of bus undercarriage removal or the extraction of victims from scrap mettle debris, via the "Jaws of Life!"
Fire-Rescue Worker(s) freed the passengers of the Volks-Wagon once the bus was lifted to a considerable height in order to free them from the wreckage. The driver of the passenger-less behemoth, was unscathed except for his nerves and uncontrollable anger. His anger was directed towards the bewildered and stupefied cop.
Rasheeda didn't know what to do...she lashed out at the nearest target, the one who interfered with her willful duties at hand... She blamed Jamal for butting-in. She out-and-out pointed at this good Samaritan and blamed him for the crash.
"It's all your fault man, you had no business telling anyone what to do!" she shouted this craziness for all to hear.
"Yo Sister, all I was trying to do was help you! ****, I wasn't even here when the crash occurred! What the **** were you thinking...what the hell did you see? Why are you trying to blame this **** on me? I'm supposed to be your Brother!" exclaimed Jamal.
"I didn't need or want your help! Who in hell do you think you are to take things into your hands...I'm a duly appointed police officer...I'm the one in control of this goddamned corner...Me, and no one else! You should have minded your own business."
The crowd of people didn't agree with Rasheeda either. Many of them saw the entire episode unfold. They all saw this cop loose it and not have control of the situation from beginning to end. The cop glared at the crowd and again turned on Jamal. She began and immediate mental search to escape this ordeal...someone else to blame, a "Scapegoat!"
She thought to herself, "****, I can't be to blame for this, I can't be held accountable, I have to prove that it wasn't my fault; damn, there's a lot of white folk here...what am I gonna do.?"
The acrimonious and exasperatingly cold, contemptuous officer, with an ostentatious display of cowardice; placed her right hand on her service weapon. The holstered blue-steel 9mm Glock Smith and Wesson changed right along with her demeanor.
"Alright, mother****er, put your hands behind your back...I'm taking you in!"
She motioned Jamal to follow her direct orders. The crowd was awe struct! They couldn't believe what they were witnessing... The cop, at nine forty five in the morning, was attempting to arrest the very person who had come to her aid in dealing with this pissed off crowd.
Someone shouted "Why in hell don't you call in for a supervisor - this guy hasn't done anything wrong! What's the matter with you? Are you nuts?"
She ignored what was being said...she went on with her bogus arrest...Jamal was more pissed with himself than anything else. He cursed himself for bothering to stop and help a cop, even one who is female! "Why in hell didn't I mind my own business...so much for helping...even if it's a 'Sister!'"
Arriving at the fifth police district, the sergeant on duty, an experienced Black Man, asked, "Yo what in hell did you arrest him for, why'd you bring him in here? I've already got fourteen ****ing calls, telling me what happened on that damned corner! What's wrong with you?"
Rasheeda glared at her sergeant and said, "He disrespected an officer of the law and I'm locking his ass up!"
The old man shook his head in disbelief and disgust. It was her collar and there wasn't much he could do about it other than state his disapproval...and he did, in writing. Jamal was released inside of an hour. The older cop just looked at him upon his release, and offered a gesture of apology. He nodded in acceptance and departed the building.
"Another officer will take you back to your car in a moment." said a white-shirted, ranking cop. While waiting, he stood on the outside steps of the building. During the wait, Jamal noticed the arresting officer parked at the side street curb. He thought of approaching the cop to give her a piece of his mind. Wanting badly to confront the woman, he was averted when the cell-phone vibrated in his pocket. All of his belongings were not confiscated when he was arrested. They would have been returned anyway, he wasn't charged with anything anyway, including what Rasheeda wrote in her report. The report simply disappeared when it was filed...she was notified of such at the end of her shift.
The call received by Jamal was another assignment. Chasey needed him to erase and/or remove all of the loose-ends attached to the ongoing investigation. It was that of the skinned individual found in the Germantown warehouse. Just like on the night of the bus attack, he was to disappear afterwards...like any other assignment. Jamal was highly skilled in his craft...becoming invisible was never a problem.
Til Next Time...
'G'
http://blackauthorsconnect.com/cgi-bin/blo...
http://www.amazon.com/Gregory-V.-Boulware/...
Next:
"Loose Ends!"
The Platforms of "Boulware Publications, Data Information, and Entertainment Enterprises"
~BoulwareEnterprises~
http://www.BoulwareEnterprises.com
https://about.me/gregory_boulware
"Article Posting Sites"
https://www.blogger.com/profile/1091094619...
https://boulwareenterprises.wordpress.com/
http://www.linkedin.com/pub/gregory-boulwa...
https://www.goodreads.com/author/show/7237...
http://thebookmarketingnetwork.com/profile...
http://www.wattpad.com/user/GregLitideas
https://literarygreg10xsmenow.tumblr.com/
http://koobug.com/GregoryVB_Author?p1498
https://about.me/gregory_boulware
http://www.pinterest.com/writerauthor6bk/p...
https://plus.google.com/111976345290342184...
http://www.bookcrossing.com/mybookshelf/GV...
https://www.facebook.com/profile.php?id=10...
http://ezinearticles.com/?expert_bio=Grego...
~The Connect Platform~
http://hbcu.com/cgi-bin/blog.cgi?id=641608
http://blackhistory.com/cgi-bin/blog.cgi?i...
http://hbcuconnect.com/cgi-bin/blog.cgi?id...
http://blackauthorsconnect.com/cgi-bin/blo...
http://blackwomenconnect.com/cgi-bin/blog....
http://blackinamerica.com/cgi-bin/blog.cgi...
http://chocolatepagesnetwork.com/cgi-bin/b...
http://escapeintotheword.connectplatform.c...
"Amazon"
http://www.amazon.com/Gregory-V.-Boulware/...
https://authorcentral.amazon.com/gp/profil...
http://www.authorsden.com/gregoryvboulware
And
"Twitter"
https://twitter.com/AuthorBoulwareG
https://twitter.com/hashtag/BoulwareBooks?...
https://twitter.com/AuthorBoulwareG/status...
https://independent.academia.edu/GregoryVB...
http://knowledgeisking.ning.com/profile/Gr...
https://www.authorsden.com/visit/author.as...
ThePaper.Li.BoulwareDaily
http://paper.li/~/publisher/5445ebb6-59f5-...
*/
#MediumDailyDigest #TheHuffingtonPost #BoulwareBooks #Philly #NYNews #PhillyNews #LinkedIn #Philadelphia #Gentrification #Politics #AIVMI #onWURD #BoulwarePublications #12thTribe #BlackAmerica #eReaders #eReader #PhillyTrib #TheMedia #NJNews #TheDailyBeast #TheGuardian #AI #BBC #BBCNews #Books #IndieBound #TheReadingList #HBCU #PhillyTrib #HarlemBookFair #EzineArticles #IoT #OG #UnitedBlackBooks #ReadersGazette #IndieBound #TheReadingList #BookLovers #BookClub #BookZiny #TheBookShop #ByTheBook #BookMarketing #BookSeller #SelfHelp #ReadWrite #WordStream #AmericaReframed #Entrepreneur #FaceBook #Ghosted #GhostWriter #Edited #Hallow #HallowII #Fairmount #Bear #TheOneThingIKnow #SpiritOfTheSoul #Anthology #Enterprise #Essayist #Author #Writer #ShortStories #SmokeyTheBear #YogiBear #TheBearFacts #Berean #CCPedu #TempleU #CheyneyU #LincolnU #PennStateU #Grambling #Clemson #TheMedia #NJNews #NYNews #PhillyNews #Published #LinkedIn #Chicago #EzineAuthors #IAm #IAmAMan #ManyRiversPBS #BooksAreMyBag #VoiceBoxLive #MindEye #BookSpots #Books2Readers #KDP #BookHub #TheBookHub #DarkHumour #CrimeFiction #TooFondOfBooks #WebsiteMag #TweetYourBooks #WriteIntoPrint #AuthorsDen #BlackInAmerica #WordPress #Blogger #Tumblr #Goggle #Pinterest #BookCrossing #BookMarketing #SOHOPress #VikingBooks #DoubledayBooks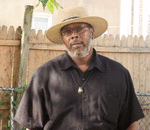 Posted By: Gregory V. Boulware, Esq.
Monday, June 18th 2018 at 11:02PM
You can also
click here to view all posts by this author...