Commencement 2018
Archbishop of Atlanta Wilton D. Gregory, the highest-ranking African American bishop in the United States, who heads one of the country's fastest growing archdioceses, will address the graduates at Boston College's 142nd Commencement Exercises on May 21.
University President William P. Leahy, S.J., will present Archbishop Gregory with an honorary Doctor of Laws degree at the ceremony, which will take place at 10 a.m. in Alumni Stadium, rain or shine. Complete logistical information is available at the Commencement 2018 website (https://www.bc.edu/offices/commencement/).
In addition, the University will present honorary degrees to: retired Boston College administrator Joseph Duffy, S.J., '50, MA'51, STL'58, former University Secretary and former rector of the Jesuit Community; Drew Gilpin Faust, outgoing president of Harvard University; Kendall B. Reid '79, award-winning HBO documentary producer; and Alberto Vasallo III '89, president and CEO of El Mundo Boston.
Boston College students will receive their undergraduate and graduate degrees at separate ceremonies held around campus after the main Commencement event.
Archbishop Gregory was appointed in 2004 by Pope John Paul II as the sixth archbishop of the Archdiocese of Atlanta. Since his arrival, the archdiocese has grown from less than 400,000 members to 1.2 million, with 103 parishes and missions, 277 diocesan and religious priests and 18 archdiocesan Catholic schools.
The Chicago native has been at the forefront of critical issues facing the Catholic Church and wider society. As president of the U.S. Conference of Catholic Bishops from 2001-04, he was praised by Time magazine and other observers for advocating and leading policy changes in the wake of the clergy s*x abuse scandal. He commissioned a conservation and sustainability action plan for the archdiocese in anticipation of Pope Francis' Laudato Si' encyclical on the environment. In 2016, he chaired a USCCB task force on racial issues in the wake of shootings that left citizens and police officers dead.
He also has released pastoral statements on controversies such as the death penalty and euthanasia/physician-assisted suicide, and articles on the subject of liturgy, particularly in the African American community.
Announcing an honorary degree for Archbishop Gregory last year, the University of Dallas lauded him for "[building] bridges across ethnicities and classes, and within the Catholic Church."
Archbishop Gregory's aspiration to the priesthood began when he was 11; he was ordained a priest of the Chicago Archdiocese in 1973. He became the youngest bishop in the U.S. at age 35 as auxiliary bishop of Chicago. In 1994, he was appointed bishop of the Diocese of Belleville, Ill., where he served for 10 years. He holds a doctorate in sacred liturgy from the Pontifical Liturgical Institute in Rome.
Read more HERE:
https://www.bc.edu/bc-web/bcnews/bc-events/commencement/commencement-2018-honorees-announced.html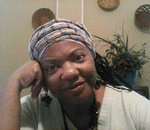 Posted By: agnes levine
Thursday, May 10th 2018 at 12:11PM
You can also
click here to view all posts by this author...