When the Queen of England becomes 'personally interested' in the problem your company is trying to solve, it's both a shock and a much welcomed source of support.
Queen Elizabeth has led many brave fights during her reign, but her most recent declaration of war on plastic – banning straws and bottles from the Royal estates – tackles the silent global enemy of the 21st Century head on: big plastic.
Her stance on this issue is an example of the leadership we need today. But to facilitate the change she and others are calling for there must be product innovations to usher in this new era. Can these problematic products, manufactured to last well beyond their useful life be redesigned? We believe we can.
Enter LOLIWARE (https://www.loliware.com). We have designed the world's first hyper-compostable and edible cup and straw. We've coined this new category of product innovations derived from seaweed as Biodegr(edible), meaning they are edible and biodegradable and designed to disappear either through eating or composting.
When we co-founded LOLIWARE back in 2010 we wanted to challenge the widely accepted 'built to last' concept driving product design, because applying it to a consumer world, increasingly oriented around disposable, single-use items is fundamentally flawed.
We began to question the basic premise guiding product design. We knew that products had to evolve from this 1.0 way of thinking. We were observing incremental change, whereby inputs to products were becoming slightly more sustainable, but the products themselves were still being designed to last beyond their useful life.
Click and read to learn more at:
https://www.virgin.com/virgin-unite/serious-business-joyful-innovation
What do you think? Ask your classmates, too!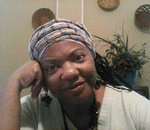 Posted By: agnes levine
Tuesday, May 1st 2018 at 11:32AM
You can also
click here to view all posts by this author...