The Walk is June 2, 2018!
Rash Field, Inner Harbor
201 Key Highway, Baltimore
HAVE YOU REGISTERED? Registration is free!
www.namiwalks.org/maryland
Can't be there on June 2? It's ok. You can register to be a virtual walker and still raise money for a great cause! Contact Ilisa at connection@namimd.org for a fundraising manual and ideas!
Are you looking for something to do on Father's Day? Spend the afternoon at a baseball game!
Purchase tickets to see the Orioles vs. the Miami Marlins on Sunday, June 17, and $5.00 per ticket will benefit NAMIWalks Maryland!
1. Click on the link below
http://www.namimd.org/get_involved
2. Select Game Date
3. Enter Coupon Code: NAMIMD
4. Select a quantity of tickets
5. Create a Baltimore Orioles ticket account
6. Purchase and print your tickets
We're looking for some vendors! Do you facepaint? Can you make balloon art?
If so, would you like to donate your time for a worthy cause? We're looking for a facepainter and balloon artist to help entertain the children during the Walk.
We are also looking for a licensed massage therapist to provide chair massages.
If you are interested, please contact Ilisa at connection@namimd.org.
THANK YOU TO EVERYONE WHO ATTENDED THE 2018 NAMIWALKS MARYLAND KICKOFF!
We had a very successful 2018 NAMIWalks Maryland Kickoff - Trivia Edition on April 3 at the Union Jack's in Columbia. This event signaled the official launch of the 2018 NAMI Walks Maryland!
Guests meet and mingle at the 2018 NAMIWalks Kickoff Over 1/2 of the people in attendance were brand new to NAMIWalks and came out to learn how they could be the best team captain they could be. They received information on how to create their own teams and creative fundraising ideas. Veteran team captains shared their stories on why they walk. Afterwards, everyone competed for fun prizes to see who knew the most NAMI and Maryland trivia.
Guests also learned about the new team captain challenge as well as the NAMIWalks Maryland t-shirt contest (please see below for more details about both events).
Couldn't attend? Don't worry! Team captain packets are available for pickup at the NAMI Maryland office. Contact Ilisa Oman at (410) 884-8691 or connection@namimd.org for a packet or CLICK HERE to get your team captain materials.
Win an Amazon Gift Card! It's easy!
Just register to participate in the 2018 NAMIWalks Maryland at
www.namiwalks.org/maryland
and make a personal donation of any amount by Monday, Tuesday, April 10 and your name will entered into a drawing a $25 Amazon.com gift card! Winners will be announced on April 12.
It's a Team Captain Challenge!
We've issued a challenge to all team captains!
•Form a team of 10 people (you plus 9 others);
•Collectively raise $1,000
•Do this by May 5 (4 weeks before Walk Day)
If you complete all 3 steps, team captains will receive a NAMIWalks Ball Cap just in time to wear at the Walk!
IT'S A NAMIWALKS MARYLAND TEAM T-SHIRT CONTEST
T-shirts are a great way to unite a team, and show your support for NAMIWalks Maryland.
Express your creativity and create your own shirt to wear at the Walk on May 20! Show us how your team raises awareness for mental health.
Send a picture of your design with a short note telling us about the inspiration behind it to connection@namimd.org. On the day of the Walk, bring an extra t-shirt for us to display on the stage!
Winners will be judged on creativity and message. We will pick first, second and third place winners. Prizes range from gift cards, ski tickets and more!
Calling all artists!
We're looking for NAMI artists to display their works at a NAMI Member Art Exhibit at the Walk. If you have something to display (photography, painting, jewelry, etc.) and are interested in reserving space, please contact Ilisa at connection@namimd.org.
What's happening at the Walk?
Music by DJ Sprang International
Treats by Entenmann's
Team T-Shirt Contest
NAMI Member Art Exhibit
Food by Chef Von's Kitchen
Exhibit Booths and Giveaways
Free Mental Health Resources and Information
Children's Activities and More...
GET INVOLVED NOW! Learn all the important details and REGISTER at:
http://www.namimd.org/get_involved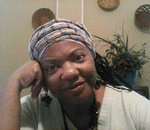 Posted By: agnes levine
Monday, April 9th 2018 at 1:34PM
You can also
click here to view all posts by this author...