Save Time and Money While Advancing Your Career
by Terri Williams
Sometimes, a bachelor's degree isn't enough – but who has the time (and an extra $30,000) to attend grad school? However, a MicroMasters is the middle ground between a bachelor's degree and a master's degree, and it can save students time and money while satisfying an employer's preference - or requirement - for advanced learning.
What is a MicroMasters Program?
MicroMasters programs are offered on edX.org, the nonprofit online learning destination founded by Harvard and MIT.
In addition to these two schools, MicroMasters can also be earned at Columbia University, University of Pennsylvania, Georgia Tech, Boston University, University of Michigan, UC San Diego, University System of Maryland, and Rochester Institute of Technology (RIT). In addition, the programs are offered at schools in other countries, including The University of British Columbia, Universitè catholique de Louvain, and the University of Adelaide.
Thérèse Hannigan, director of RIT Online at RIT, tells ThoughtCo, "Originally conceived and developed by MIT as a pilot program on edX, the flexible MicroMasters program is a first-of-its-kind credential with a pathway to credit with value to academic institutions and employers."
Hannigan explains that MicroMasters programs entail a series of in-depth and rigorous graduate-level courses. "Flexible and free to try, the programs offer learners valuable knowledge to enhance their careers and they also offer a path to an accelerated Master's program."
James DeVaney, associate vice provost for Academic Innovation at the University of Michigan, adds, "These MicroMasters programs provide opportunities to explore and advance professional skills, engage in a global learning community, and accelerate time to degree." He tells ThoughtCo that the programs reflect his school's commitment to openness.
"The courses are free to try and designed with diverse global learners in mind."
The University of Michigan offers three MicroMasters:
1. User Experience (UX) Research and Design
2. Social Work: Practice, Policy and Research
3. Leading Educational Innovation and Improvement
The University of Michigan embraces these programs for several reasons. "They reflect our commitment to lifelong and lifewide learning as they provide in-demand knowledge and deep learning in specific career fields," DeVaney explains. "And, they also reflect our commitment to affordability, inclusion, and innovation as they provide opportunities for learners to pursue accelerated and less expensive master's degrees."
While the online classes are free at all of the schools, students pay for the proctored exams that they must pass to receive a MicroMasters credential. After students earn this certificate, Hannigan explains that they have two options. "They are prepared to advance in the workforce, or, they may build on their work by applying to the university offering credit for the certificate," Hannigan says. "If accepted, learners can pursue an accelerated and less expensive Master's degree."
Benefits of a MicroMasters
Because these certificates are offered from prestigious universities, the programs are recognized by some of the top companies in the world, including Walmart, GE, IBM, Volvo, Bloomberg, Adobe, Fidelity Investments, Booz Allen Hamilton, Ford Motor Company, PricewaterhouseCoopers, and Equifax.
"MicroMasters programs allow those who might not otherwise have the opportunity, to pursue an academic credential faster and at a reduced overall cost," Hannigan says. "And, since it's shorter in length than a traditional Master's program, the modular MicroMasters programs enable learners to begin down a path of advanced study in an affordable and flexible manner."
Specifically, Hannigan cites four specific advantages:
Career-focused: Career outcome-focused credential, recognized by top companies
Pathway to credit: Comparable to one quarter to one semester's worth (25-50%) of a
Master's degree (or 20-30 ECTS) in Europe upon acceptance to a university program
Affordable: Costs between $600 - $1,500 USD
Flexible: Offered fully online, as either self-paced or instructor led, and offered multiple times per year - meaning the courses can be taken at your own pace without disrupting your life.
"The MicroMasters programs meet the needs of top corporations and provide learners with valuable knowledge and a career-applicable credential for highly competitive in-demand fields," Hannigan explains. "This recognition from an industry leader, in combination with the credential from a prestigious university, signals to employers that a candidate with a MicroMasters credential has acquired valuable knowledge and relevant skills that are directly applicable to their company."
RIT has created two MicroMasters programs:
1. Project Management
2. Cybersecurity
Hannigan says these two areas were chosen because there's a high demand for the type of information and skills students gain through these curricula. "There are 1.5 million new project management jobs being created each year, according to the Project Management Institute," Hannigan says. "And, according to Forbes, there will be 6 million new cybersecurity jobs by 2019."
Some of the MicroMasters programs offered by other schools include:
MIT: Supply Chain Management; Data, Economics, and Development Policy
University of Maryland: Cloud Computing, Instructional Design and Technology, Bioinformatics, Software Testing and Verification
Columbia University: Business Analytics, Artificial Intelligence
UC San Diego: Data Science
Georgia Tech: Analytics: Essential Tools and Methods
University of Penn: Robotics
Boston University: Digital Product Management
https://www.thoughtco.com/micromasters-deg...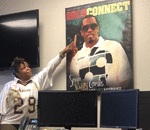 Posted By: Elynor Moss
Tuesday, November 21st 2017 at 10:25AM
You can also
click here to view all posts by this author...