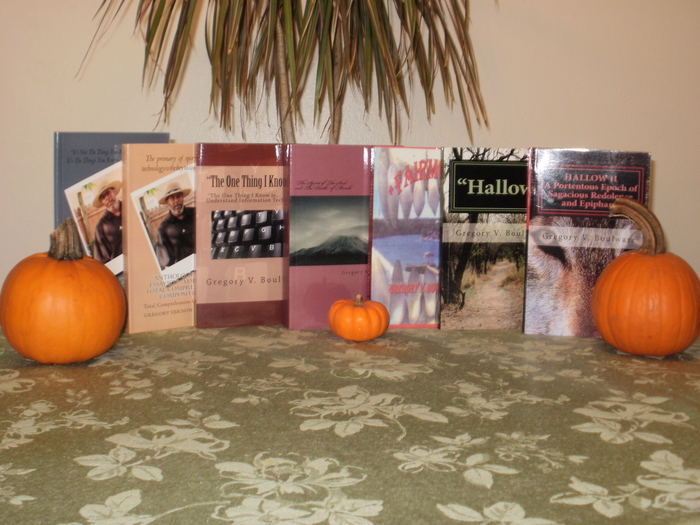 "Win Them Over By Whatever Is Available – Even Upon Utilizing The Cunning Of The Serpent!"
"Neither wicked men nor devils can hinder the work of 'God,' or shut out 'His' presence from 'His' people, if they will, with subdued, contrite hearts, confess and put away their sins, and in faith claim 'His' promises. Every temptation, every opposing influences, whether open or secret, may be successfully resisted, "Not By Might, Nor By Power, But By My Spirit, saith the 'Lord Of Hosts!"
(Zachariah 4:6)
~ "An Infinite Place, An Infinite Purpose" ~
By
Gregory V. Boulware, Esq.
https://boulwareenterprises.wordpress.com/2017/01/13/an-infinite-place-an-infinite-purpose/
http://www.BoulwareEnterprises.com
/*
The finite minds of men are inadequate to fully comprehend the plans and purposes of the "Infinite One." To wise in their own conceit to search the scriptures with contrition of soul and earnest prayer for divine guidance, they have no shield from delusion. Satan stands ready to supply and deliver the heart's desire of all who wish it. The plan of deception replaces the reality of truth.
"Of the most successful agencies of the "Great Deceiver" are the divisive teachings and lying wonders of spiritualism. Disguised as an "Angel of Light," he spreads his nets where least suspected. If only men would simply study the book of 'God' with earnest prayer, they might understand it; they would probably not be left to the darkness of receiving false doctrines…as they reject the truth, they fall prey to deception.
Many who have no real faith in God or in His word assent to some principles of truth and pass themselves off as Christians, are enabled to introduce their errors as scriptural doctrines.
Taking the position that it is of no consequence what men believe is one of Satan's most successful deceptions. He knows the truth…he knows that the truth, received in the love of it, sanctifies the soul of the receiver; therefore he is constantly seeking to substitute false theories, fables, and another gospel."
From the beginning of man's time on Earth, the servants of God have contended against false teachers, not merely as vicious men, but as inculcators of falsehoods that were (are) fatal to the soul.
The purposeful works of our great adversary is to confuse (the masses) minds so that they shall not discern the truth along with discord and division. Satan sees the Lord's servants burdened because of the spiritual darkness of appetite or to some other form of self-gratification, and thus numbs their sensibilities so that they fail to hear the very things which they most need to learn.
Satan fully knows that all, whom he can lead to neglect prayer and the searching of the scriptures, will be overcome by his attacks. Therefore he invents every possible device to engross the mind in order to gain victory… "Victory at all costs!"
"The servants of "Hell," instead of following the truth, make it their business and religion to change the truth and seek some fault of character of error of faith in those whom they do not agree. They will put a false coloring upon the words and acts of those who love and obey the truth. In order to sustain erroneous doctrines or un-Christian-like, (un-Islam-like, un-Hebrew-like, un-Jewish-like, un-Buddha-like, un-Hindu-like, etc.,) practices, some will seize upon passages of scripture separated from the context, perhaps quoting half of a single verse as proof to their point of view.
With the "Cunning of The Serpent" they entrench themselves behind disconnected utterances construed to suit their carnal desires.
…Many will fully pervert "The Word of God!"
This masterpiece…this successful accomplishment of Satan's deceptions to keep the minds of men searching and conjecturing in regard to that which 'God' has not made known and which 'He' does not intend that we should understand. And this is one of the reasons Lucifer lost his place in Heaven. He became dissatisfied because all the secrets of God's purposes were not confided to him, and he entirely disregarded that which was revealed concerning his own work in the lofty position assigned to him. By arousing the same discontent in the angels under his command, he caused their fall from grace as well. He now (and continually) seeks to imbue the minds of men with the same spirit and to lead them also to disregard the direct commands of God.
The utter yet subtle and mischievous error is the fast spreading, wide-spreading, and possibly ubiquitous belief that Satan has no existence as a personal being; that the name is used in scripture merely to represent men's evil thoughts and desires. Wordly wisdom teaches that prayer is not essential.
Men of science claim that there can be no real answer to prayer; that this would be a violation of law, a miracle, and those miracles have no existence. The universe, they say, is governed by fixed laws, and God Himself does nothing contrary to these laws.
The errors of popular theology have driven many a soul to skepticism. This is one object which Satan seeks to accomplish. There is nothing that he desires more than to destroy man's confidence in 'God' and in 'His Word' – "The Word Of God!"
Satan stands at the head of the great army of doubters, and he works to the utmost of his power to beguile souls into his ranks. It has become fashionable to doubt.
Large classes of people look upon "The Word of God" with distrust. They are un-willing to obey its requirements and endeavor to overthrow its authority. They read the Bible and listen to its teachings as presented from the sacred desk, merely to find fault with the scriptures or the sermon. Many become infidels in order to justify or excuse themselves in neglect of duty. Others adopt skeptical principles from pride and indolence in order to distinguish themselves by accomplishing anything worthy of honor, which requires effort and self-denial. They aim to secure a reputation for superior wisdom by criticizing the Bible and just-thinking people.
Not only do they not realize that they are entangling themselves in the snare of the fowler, they feel that they must maintain their positions while openly expressing unbelief…that must be maintained. And with this, they have united with un-Godly intentions, closing the gates of paradise – denying them passage therein.
Neither wicked men nor devils can hinder "The Work Of God," or shut-out 'His' presence from 'His' people. Satan can present a counterfeit so closely resembling the truth that it deceives those who are willing to be deceived.
The 'Lord' permits 'His' people to be subjected to the fiery ordeal of temptation, not because he takes pleasure in their distress and affliction, but because this process is essential to their final victory.
'He' could not, consistently with 'His' own glory; shield them from temptation; for the very object of the trial is to prepare them to resist all the allurements of evil.
Satan is well aware that the weakest soul who abides in 'Christ' is more than a match for the hosts of darkness – should he reveal himself, he would be met and resisted.
No woman, man, or child is safe for a day or an hour without prayer. Satan is an expert in quoting scripture, placing his own interpretations upon passages, by which he hopes to cause us to stumble.
It is certain that the devils have a profound knowledge of all things. No theologian can interpret the "Holy Scriptures" better than they can; no lawyer has a more detailed knowledge of testaments, contracts, and actions; no physician of philosopher can better understand the virtues of the heavens, the stars, birds, fishes, trees, herbs, metals, and stones.
Satan possesses great courage, incredible cunning, superhuman wisdom, the most acute penetration, consummate prudence, an incomparable skill in veiling the most pernicious artifices under a specious disguise, and a malicious and infinite hatred toward the human race, implacable and incurable!"
"It Is Better To Rule In Hell Than To Serve In Heaven!"
We should all study the (Bible, Qur'an, The Torah, E. G. White, etc.) 'Holy Books' with humility of heart and never losing sight of our dependence upon 'God.'
While we must constantly guard against the devices of Satan, we should pray in faith continually:
"Lead Us Not Into Temptation!"
Being "The First People" we have been placed in a position, a time, and a place of "Infinite Proportions" that only 'GOD' can undo!
We have survived every assault that man has afflicted upon us and survived. We have survived this current 'MAAFA' as we (a diversity of good people, God-Loving People) will survive this atrocity that is afflicted upon us today, tomorrow, and into infinity…with "The Grace of God!"
~"Oh Yeah, We Did It First! – The First Of Many Contributions By Blacks In The U.S.-
Til Next Time…
'G'
http://www.BoulareEnterprises.com
Source Acknowledgements:
"Snares of Satan" – The Great Controversy, Past-Present-Future, E. G. White, Project Restore, Inc., and Remnant Publications, Inc.
"The Encyclopedia of Witchcraft and Demonology" Russell Hope Robins, Crown Publishers, Inc, N.Y., 1959
The Teachings, Guidance, and Wisdom of 'The Holy Bible - King James Version,' 'The Holy Qur'an, and passages from The Torah – The Talmud – The Mishnah, The 'Hebrew' Culture and Beliefs in Black America
"Black Firsts," Dr. Jessie Carney Smith, Author of "Epic Lives" and Winner of "Women's National Book Association Award"
Boulware Enterprises and "The Lord God Almighty!"
May 'The Good Lord' Keep You and Yours Safe and Prosperous, 'As Salaam Alaikum,' 'Shabbat Shalom'…
'G'
~ "Sankofa the Maafa" ~
>
"Image of Color"
By
Gregory V. Boulware, Esq.
http://blackauthorsconnect.com/cgi-bin/blog.cgi?blog_id=299299&cid=10
Adam said to his son Seth, "Thou knowest this world – that it is full of sorrow and weariness, and thou knowest all that has come upon us, from our trials in it. Therefore, I command thee to keep innocency, to be pure and just, and trusting in God; and lean not to the discourses of Satan, nor to the apparitions in which he will show himself to thee. Keep the commandments that I have given thee this day; then give the same to thy sons and daughters.
And so that this commandment abide firm among all your children; sever thy children and thy children's children from Cain's children; do not let them ever mix with those, nor come near them either in their words or in their deeds."
Yahshua/Jesus Once Said to the People:
http://blackauthorsconnect.com/cgi-bin/blog.cgi?blog_id=299299&cid=10
>
"HALLOW" the 'Kindle Edition!'
https://www.amazon.com/dp/B01MDRWT7P
and
In Paperback!
https://www.amazon.com/gp/product/1468003402/ref=kinw_rke_rti_1
HALLOW II - A Portentous Epoch of Sagacious Redolence and Epiphany: A Significant Era of Perceptive Aroma and Vision
https://www.amazon.com/HALLOW-Portentous-Sagacious-Significant-Perceptive/dp/1518770223/ref=la_B00OI16PDI_1_1?s=books&ie=UTF8&qid=1478882564&sr=1-1
~BoulwareEnterprises~
http://boulwareenterprises.com/-_A_Portentous_Epoch_~.html
~BoulwareEnterprises~
http://www.BoulwareEnterprises.com
https://about.me/gregory_boulware
http://boulwareenterprises.com/-_A_Portentous_Epoch_~.html
*/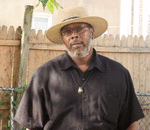 Posted By: Gregory Boulware, Esq.
Friday, January 13th 2017 at 12:04PM
You can also
click here to view all posts by this author...