by Roderick Kelly
A little known tax credit can help you save for retirement, even if you feel you donít have the money to do so.
The formal name is the Retirement Savings Contributions Credit. Most people, however, know it simply as the Saverís Credit, a two-timing savings strategy that reduces taxes and increases retirement.
By the numbers, here is how the Saverís Credit works: Letís say you pay yourself $2,000 in a qualified retirement plan, such as an IRA or 401(k). If your adjusted gross income is within a certain range (see chart below), the IRS allows you to receive a tax credit up to 50 percent of that contribution or, in this example, $1,000.
Say it ainít so, Joe.
Itís true. In essence, you get paid for paying yourself.
Savers Tax Credit Eligibility
In order to receive the tax credit, you do need to meet certain requirements.
ēAge 18 or older
ēNot being claimed as a dependent on another personís return
ēNot a full-time student
ēAdjusted gross income (AGI) does not exceed $61,500 if filing jointly; $46,125 if filing as head of household or $30,750 for all other filers
What is the AGI?
Your AGI is your total gross income minus specific deductions, which are subject to change each year. But some deductions have been allowed each year including: half of the self-employment taxes you may pay, alimony payments, tuition and fees and contributions to certain retirement accounts such as a traditional IRA. Consult with a tax professional to find out all the deductions allowed in 2016.
The 1040 form is the only one that allows you to deduct every possible adjustment. Using form 1040A significantly reduces the number of available adjustments you can take1, according to TurboTax. If you file taxes using the1040EZ form, your AGI equals your total income.
More:
http://www.getrichslowly.org/blog/2016/11/...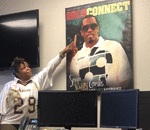 Posted By: Elynor Moss
Tuesday, December 6th 2016 at 2:22PM
You can also
click here to view all posts by this author...