Are you actively promoting your books (and ebooks) to libraries?
If not, you're missing a prime opportunity.
Libraries are the biggest untapped source of ongoing revenue for authors (both unknown and established).
In fact, did you know you can make up to EIGHT TIMES as much per title selling to libraries compared with what you get from Amazon?
Many authors wrongly assume libraries are "Old School" and few people visit them nowadays. But the exact opposite is true…
Almost 40% of Americans have been to a library in the last month.
But only 5% have been to a bookstore.
As bookstores go out of business, libraries keep growing. Today there are far more libraries than bookstores in the U.S.
And library budgets are going up.
Budgets for many libraries are over $800,000 per year. And in cities serving populations over 500,000, library budgets average $4,437,000 annually.
So year after year, libraries get millions of dollars of fresh cash to buy more books.
But that's just the tip of the iceberg of why libraries are a hidden source of revenue for authors.
To discover how to get started selling to libraries, join Steve Harrison this coming Thursday (December 8th) for a free webinar on how to sell thousands of books (or ebooks) to libraries.
= = >
http://bit.ly/
pamperrylibrarytips
Steve will be joined by Amy Collins, who has probably helped more authors sell more books to libraries than anyone alive.
On Thursday's free webinar, you'll discover…
Insider secrets and little-known strategies for selling books to libraries that Amy has learned from working with the top publishers and book wholesalers in the nation.
The 3 key factors that make libraries far more profitable for authors than bookstores (especially for building a lucrative passive income).
Haven't published or even written your book yet? No Problem. You'll discover the simple guidelines to follow that all but guarantee librarians across the nation will want to buy your book when it's written (and this works whether you plan on self-publishing or just offering your book as an ebook).
The step-by-step process librarians go through when purchasing books (not one author in a thousand know this).
The kinds of books libraries buy and how you can benefit from libraries no matter where in the publishing process you are (don't have your book published or even written yet… no problem).
How to start with just one library and then make your book sales go viral into libraries across the country.
How to use a library to get free publicity for your book (you don't even need to step foot in the library to do this).
How to get libraries to SELL your book. (That's right, libraries don't just lend books… they will sell them for you).
The "Attitude" strategy for getting libraries to not only buy your book… but also invite you to speak or hold a workshop with them to their community of book buyers.
How to use the library to increase sales of your book on Amazon (on average you'll sell 22% MORE books on Amazon).
The ebook licensing secret that can build an incredible ongoing passive income for you… year-after-year.
The very first thing you must do to get your book into a library.
The EXACT time of when you must present your book to libraries (This drastically increase your chance of getting libraries to buy your book).
The number one mistake authors make when trying to sell their book to libraries (most authors are way off the mark… learn what librarians need to get from you so they say yes to your book)
5 little things all librarians want to see from you that will enhance the chance they buy your book (and you can cover all these things in one simple email!)
How to get into the Librarian Mindset so you can practically read a librarian's mind as to what he or she is looking for in a book (all librarians have 4 goals they want for every book they buy… this is what they are).
5 categories of books (and ebooks) that libraries buy most (Plus the 4 types they avoid)
The #1 category of non-fiction libraries buy (you'll never guess what this is… but if you're writing a title in this category, you'll have an easy path to selling it to libraries).
A list of the 8 biggest wholesalers who sell books to libraries (you get the names of the wholesalers during the webinar).
How and what to write in an email to a librarian that will catch their attention (and it will make you look like a pro and it only takes a few minutes).
The library Money-Trail and the secret on how to license your ebooks to libraries that can lead to an avalanche of book sales.
And much, much more information on how to turn libraries into profit centers for you and your book that can only come from a true industry insider like Amy.
The free webinar is this Thursday, so go here to register and discover how to sell your book to libraries.
= = >
http://bit.ly/
pamperrylibrarytips
Hope you can make it because I know you're going to learn a ton.
To your success,
Pam
P.S. Make sure you checkout our blog posts at
www.pamperrypr.com/blog
and hit "share the love" button. :)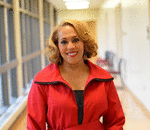 Posted By: Pam Perry
Tuesday, December 6th 2016 at 1:24PM
You can also
click here to view all posts by this author...