/*
"The battle we wage is not for ourselves alone but for all true Americans."
"I've learned that people will forget what you said, people will forget what you did, but people will never forget how you made them feel."
~ Maya Angelou ~
'A Message From The NAACP - What Can and Will You Do For The People?'
By
Gregory V. Boulware, Esq.
http://www.BoulwareEnterprises.com
You're becoming a part of something great, Gregory.
By choosing to stand with the NAACP you are making a firm statement: I believe in civil rights and human rights for all. It's been our rallying cry for over a century, and we're honored to have you join our cause.
This is a pivotal moment. We are tackling issues with a direct impact on your life: defending the right to vote; expanding access to high quality education and health care; cultivating economic opportunity and improving public safety and justice across America. I'm confident we can make strides towards success on these issues with your help.
Over the past year, we have seen old battles rise anew — specifically, we find ourselves again fighting for the right of every citizen to vote.
This battle is nothing new, nor is the fierceness with which we are fighting against it. Millions of NAACP supporters like you are being empowered to build the type of world we want the next generation of NAACP supporters to grow up in.
And we have one very big thing on our side: we have overcome greater hurdles in the past. The NAACP was founded to eliminate racism and white supremacy and create the day when all Americans would stand shoulder to shoulder on a truly level playing field of justice. Our founders aimed to accelerate America towards the day when justice was realized for all people.
W.E.B. Du Bois said, "The battle we wage is not for ourselves alone but for all true Americans."
Stand taller knowing that you are a part of the NAACP.
Thank you,
Cornell William Brooks
President and CEO
NAACP
National Association for the Advancement of Colored People
>
...Will You, My Brothers and Sisters, join in this continued movement for the protection and betterment of Our Plight? Sadly, some will not.
"In light of recent events... terrorist attacks, school shootings, etc. I think it started when Madeleine Murray O'Hare (she was murdered, her body found a few years ago) complained she didn't want prayer in our schools, and we said OK. Then someone said you better not read the Bible in school. The Bible says thou shalt not kill; thou shalt not steal, and love your neighbor as yourself. And we said OK!
Then Dr. Benjamin Spock said we shouldn't spank our children when they misbehave, because their little personalities would be warped and we might damage their self-esteem (Dr. Spock's son committed suicide). We said an expert should know what he's talking about. And we said okay!"
~Ben Stein~
http://thebookmarketingnetwork.com/profiles/blogs/it-s-in-the-papers-so-it-must-be-true-or-merry-christmas-to-me
In Pride, Truth, Justice, Peace, and Love,
'G'
~"Angel" means "Messenger"~
http://blackhistory.com/content/274936/angel-means-messenger
http://ezinearticles.com/?expert=Gregory_V._Boulware
#KnowledgeIsKing #BlackInAmerica #BlackLivesMatter #BLM #HerStory #History #BoulwareBooks #IndependentBlackMedia #NAACP #MichaelCoard #RodneyMuhammed #12thTribe #Berean #CCPedu #TempleU #CheyneyU #LincolnU #PennStateU #onWURD #HillLaw #LeonardHill #3rdEye #Legal #Law #Jusitce #TheFinalCall #ThePhiladelphiaTribune #OIC #Madeba #Mandela #TheEyeOfCain #Gandhi #MLK #BlackPanthers #Mumia #Maafa #Sankofa #Falasha #Latino #Indigenous #NativeVoices #Freedom #Emancipation
"The difference between what we do and what we are capable of doing would suffice to solve most of the world's problem."
http://www.patheos.com/blogs/hindu2/2015/03/mahatma-gandhi-quotes-inspire/
'For the sake of Our Posterity and the Future of Our Children, Join The NAACP NOW - before its too late...'
Beware the Crow named 'Jim!'
In Pride, Truth, Justice, Peace, and Love,
'G'
http://www.BoulwareEnterprises.com
~"SANKOFA" the "MAAFA"~
Just Browsing A Link From Brother Doctor. Gregory V. Boulware
http://blackinamerica.com/content/274687/just-browsing-a-link-from-brother-doctor-gregory-v-boulware
"Twitter"
https://twitter.com/#!/AuthorBoulwareG
https://twitter.com/hashtag/BoulwareBooks?src=hash
*/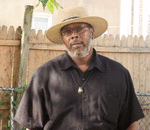 Posted By: Gregory Boulware, Esq.
Sunday, December 4th 2016 at 10:09PM
You can also
click here to view all posts by this author...