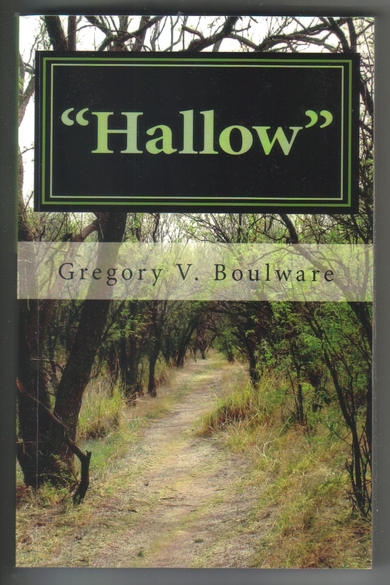 /*
"The Woman Simply Said No!"
By
Gregory V. Boulware
Never Before Released To The Social Media Public Forum!
The Controversial,
Hot, s*xy, and Sizzling!
'Un-Publisized, Un-Promoted, and Censored By Several Social Media Sites!'
'Demon's Throat!'
http://thebookmarketingnetwork.com/profiles/blogs/demon-s-throat
Newly Released From The Book – "HALLOW!" (11.17.11, Published 12.21.11)
http://www.amazon.com/Gregory-V.-Boulware/e/B00OI16PDI/ref=ntt_dp_epwbk_0
Could it be that the Radicalism in her jumped and stood up to the implied power over her? Was it the Militant spirit that has been aroused?
In light of current stresses of relationships in the world, married or otherwise, would this tale address your particular situation?
Would this 'Strong and Powerful, yet Powerless Woman' not reflect the kindred spirit in You?
There are many blessings to be counted for and/or in light of "True Love, Commitment, and Companionship!"
"How Black Women SHOULD Treat Black Men"
http://blackinamerica.com/content/290531/how-black-women-should-treat-black-men
The barmaid found, upon her morning start; wash-up and a regimen of hygienic rituals, a growth on her body. She felt something that wasn't there before. She felt her breasts. She felt her nipples and began to massage them, gently, oh so gently. They were tender…tender indeed.
The barmaid's breasts were sore. They were sore from intense s*xual usage…she remembered the most pleasurable encounter. She remembered the signing of a pact. She remembered the signing of her name in blood upon the skin-like parchment, the red firestorm and the feeling of ******l penetrations – she found it extremely pleasurable.
"My God…the pleasure of it all," said the barmaid to others at "the Black Mass." She shouted aloud. "Oh my Lord…I wish this pleasure of waves and contentment continue forever more…ohm, ash!" The climaxes…the s*xual satisfaction of orgasm, over, and over, again. She also felt growth. The night of the Sabbat seemed to linger on and on. The night seemed to never end…but it was way too short. It ended too soon.
Wynetta experienced the same thing.
Walter was no angel…not by a long shot. Albeit, he beat his wife. He was not always a monster – at least before age seventeen. He always did like the ladies. He was not a particularly good looking chap, but he had a way…a way the ladies liked. His bedroom prowess was better than average and the word got around. The weekend house parties that marked the norm for his neck of the woods, while growing into manhood had a hand in it too. All the females wanted to slow-dance with Walter. He did pretty good with fast and loose dances too. Many of the fellas were a bit pissed with him for stealing their dates. They couldn't figure out his technique. When he was out hanging with the boys, he would just laugh and tease them.
"It's all in the hips boys…all in the hips and lips." He never said whose hips and lips.
After Walter and Wynetta married, the fun for them had ebbed. He lost his happy go lucky spirit. The thrill of the married life went out the window…especially after their first two babies were born. He didn't have the time to party and hang-out with the boys anymore… He missed the thrill of bedding any woman he wanted…he wanted and wished for that life again. He wanted it badly.
The Fates were upon him. Mammon called to him. Bilial beckoned him to join the group in the back room for a bit of craps or a hand of poker. Leviathon was in the back room with Balberith, Verrine, Gressil, Asmodeus, Sonneillon, Pytho, Carreu, Carnivean, Oeillet, Rosier, Verrier, and Lucifer. Beelzebub sat down next to Walter at the bar.
With witches, the devil sealed the contract of soul for service by giving the barmaid the mark of identification – just like a rancher branding his cattle – a note or token of his power and prerogative over her.
~ 'Demon's Throat' ~
Walter took steps to make himself happy, satisfied. He made a deal to rectify it all… Little did he know, his wife also made a deal. She simply said NO!
"No he will not have his way! Not again, not this time!"
http://demonsthroathallow.blogspot.com/2011/12/demons-throat.html
http://blackauthorsconnect.com/content/290777/demon-s-throat
http://blackinamerica.com/cgi-bin/blog.cgi?blog_id=290777&cid=10
'View The Story In Its Entire, Uncensored, and Unmolested State'
http://koobug.com/GregoryVB_Author?p2992
and
https://www.wattpad.com/220154957-demon%27s-throat
http://www.amazon.com/Gregory-V.-Boulware/e/B00OI16PDI/ref=ntt_dp_epwbk_0
http://www.BoulwareEnterprises.com
*/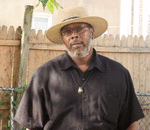 Posted By: Gregory Boulware, Esq.
Monday, February 22nd 2016 at 12:45PM
You can also
click here to view all posts by this author...