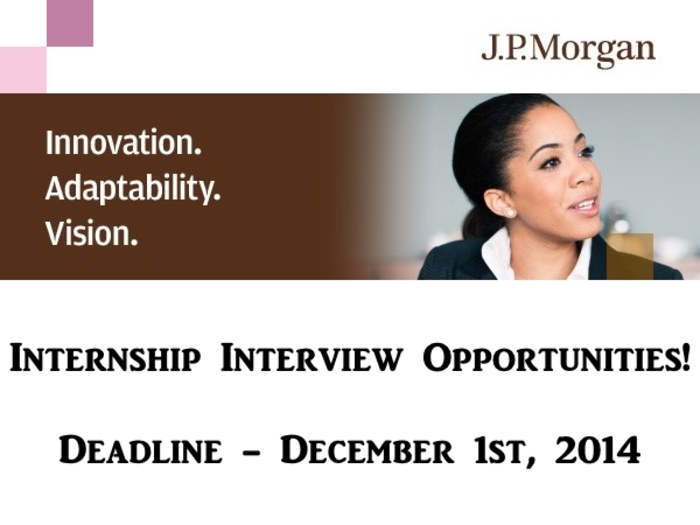 Please spread the word about the below interview day and internship opportunity!
If you enjoy turning challenges into solutions, you could build a great career with our Corporate & Investment Bank team. Yes, you値l need first-class academics. But what might really set you apart is the way that you think. The readiness to adapt to change and the pride you take in making things happen. Bring your talent here and we値l help shape you into a future leader.
The Interview Day is open to freshmen, sophomores and juniors from Florida A&M University (FAMU), Florida International University (FIU), Howard University, Morehouse College and Spelman College.
The many Corporate & Investment Bank programs will give you the chance to shine as you work on a range of projects that change how our businesses run. It値l give you incredible experience of how the firm works, and just what you can do to improve it.
Please click below link to apply no later than 11:59pm EST on Sunday, November 30, 2014.
http://hbcuconnect.com/campaigns/899/jp-mo...
Posted By: Will Moss
Tuesday, November 25th 2014 at 3:36PM
You can also
click here to view all posts by this author...