Home > Blogs > Post Content

The human mind should always be in learning mode up to the moment we take our last breath and die. But, when a person says they do not believe what their eyes see that person cannot learn anything.
Cynthia and others have said they do not believe that prophets are racially different and it is obvious that the Jewish Jesus and Arab Mohammed are racially different man! What she is saying is the equivalent of saying that she do not believe birds fly when you see with your very eyes birds flapping their wings through the air, but she doesnít believe birds flies.
The reason they say they do not believe that prophets are racially different is because if they say they do then they must denounce the Jewish Jesus and the Christian religion and that they cannot do or say they own souls and live a new life in our sovereign country/Promised Land.
Black Americans are the most ignorant, irrational and un-analytical thinkers in this country today and therefore we cannot learn anything. Only few Black Americans will be saved to see/live a new life in our Promised Land/sovereign country as I have outlined. As bitter as that is it is also a sweet blessing since Black Americans will need all the intelligent, rational and analytical minds to move our new country forward without these nit-wits. It is the same as separating the goats from the sheep or the tier from the wheat. These are biblical terms separating the good from the bad or the dummies from the geniuses/intelligent Black Americans.
What is causing this stupidity of Cynthia is White Americaís Christian religion. This woman is totally controlled by White America through their Christian religion she has swallowed from childhood and cannot regurgitate White Americaís Christian religion to save our own soul and enjoy a new life.
The deacon is also on the same path when he said that all the prophets with the same race when we know that the Jews and Arabs are racially different! How do you talk to a person that doesnít believe birds fly when they see it with their very own eyes? You cannot! Not even God in all of Godís wisdom and dialogue with these idiots.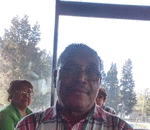 Posted By: Harry Watley
Wednesday, September 3rd 2014 at 10:54PM
You can also
click here to view all posts by this author...
HARRY,

I see you rat like pattern running from blog to blog spewing Baseless, Unsubstantiated, Groundless talking point like a rat running from garbage can to garbage can looking for food to eat. On the other hand you bought your behind to me saying ďDrop Jesus Christ and Come To Me,Ē and when I take a good look that you and start to ask you question about you then you give me all kinds of excuses why you canít and the simplest questions.

According to your precise analytical reasoning, you have come to the realization that there are only three classifications of the races which you agreed these where Caucasian, Mongoloid and Negroid or the Black race.

Come back to my blog ďDrop Jesus Christ and Come To Me,Ē and let openly discuss the information you ask me to find out about Prophet Muhammad.


Thursday, September 4th 2014 at 9:44AM
Deacon Ron Gray


I know... Crickets...
Thursday, September 4th 2014 at 11:13AM
Deacon Ron Gray
First of all... ALL BIRDS DO NOT FLY!!! The Ostrich.. penguin... Emu.... So again your argument is invalid...
My beliefs are mine and you cannot sway me from my beliefs... Iz is a Christian and I luv that pagan-Hebrew-son of a carpenter... Jesus Christ!

And furthermore who has the damaged brain? My IQ is way over 68...
And my bachelor's degrees are in biology and psychology... I know when a person has mental disorders... Illness.. deficiencies.....


Thursday, September 4th 2014 at 11:25AM
Cynthia Merrill Artis
Sister Artis,

Maybe he will come back... LOL!
Thursday, September 4th 2014 at 11:30AM
Deacon Ron Gray
Hello Cynthia,

You said this, ďFirst of all... ALL BIRDS DO NOT FLY!!! The Ostrich.. penguin... Emu.... So again your argument is invalid...Ē

I never said that all birds fly! Please read carefully the things I say before you respond. Your responds shows how badly your mind has been damage from Christianity since you can't read properly! When you can't read you can't understand!

Thursday, September 4th 2014 at 3:47PM
Harry Watley
Mr. Deacon,

I cannot make a valid point and a truthful statement when you do not accept the truth that prophets are racially different!

Since truth cannot be part of our dialogue then I cannot make a valid point and a truthful statement!

Thursday, September 4th 2014 at 3:51PM
Harry Watley
HARRY

I know why because I see you and I knows who's you are...
Thursday, September 4th 2014 at 4:13PM
Deacon Ron Gray
Harry you said this.....
.Cynthia and others have said they do not believe that prophets are racially different and it is obvious that the Jewish Jesus and Arab Mohammed are racially different man! What she is saying is the equivalent of saying that she do not believe birds fly when you see with your very eyes birds flapping their wings through the air, but she doesnít believe birds flies.

I said... All birds do not fly.

You are looking at the crows.... Vultures.... Hawks.... I am looking at the emu.... ostrich... Penguins... They ain't flying; cause deys can't.

Thursday, September 4th 2014 at 4:29PM
Cynthia Merrill Artis
Hello Cynthia,

The focus is on your reply when you use the word ALL and I never said that All birds fly.

Let us not concentrate on the birds that donít fly. Focus on the birds that do fly.

I am making a comparison that when you say you donít believe that prophets are racially different and it is obvious that the Jewish Jesus and the Arab Mohammed are racially different and the world recognizes these two men as authentic prophets.

I am drawing a parallel comparison of how stupid you are to say you donít believe what your very eyes see and that is the same as saying you donít believe that birds fly!

I am drawing your attention to the stupidity! You are saying in that even when you are wrong it is all right with you and that is extremely stupid and mentally broken.

Cynthia, I am not going to argue stupidly and foolishly with you! When you can tell me that they donít believe what they see which is proof that what I am saying is true that prophets are racially different and you refuse to accept it because it means you would have to denounce the Jewish Jesus you would rather denounce the truth is a person that is severely mentally damage!

There was no talking to you. There is no reasoning with you. Our dialogue is stupid since you do not accept the truth if it goes against something you like. You need a lot of growing up to do!

Thursday, September 4th 2014 at 4:54PM
Harry Watley
Mr. Deacon,

You canít see anything because you donít accept the truth!


Thursday, September 4th 2014 at 4:56PM
Harry Watley

HARRY,

I will take you up on that challenge of accepting the truth, come back to my blog called "Drop Jesus Christ and Follow Me" and we can talk HARRY.





Thursday, September 4th 2014 at 6:33PM
Deacon Ron Gray
Harry just because I disagree with you does not mean an argument has started. Just because we have different opinions doesn't make mines right and yous wrong.every discussion does not have to revert to religion. I don't believe in your religion LIFE just like you don't believe in my CHRISTIANITY AND MY PROPHET JESUS CHRIST.
Thursday, September 4th 2014 at 7:03PM
Cynthia Merrill Artis
Hello Cynthia,

I know more common sense psychology than your BS psychology degree. It does mean an argument from your side when you disagree with me. The same mindset you had with Jamal Abraham is the same mindset you have with me from day one.

Your intentions from day one was to show me that you are smarter than I am and that is why you said that I was next to be toppled!

Anyhow, I believe I have met my burden of proving that I am your first genuine prophet and not the Jewish Jesus when I said that prophets are racially different.

This was a shocking realization to you as it is to every body. It is the pivotal point between what you thought was right and what is right. This was the first time you ever heard something like this said.

Your common sense psychology immediately knew that the revelation is absolutely true and at the same time you realize that you had been wrong all real life embracing the Jewish Jesus.

You hated it when I explained it to you that Black Americans are not Black African American people. You hated it when I made a fool of you when I asked you do you believe that Black Americans today are the same African slave people the old White slave masters purchased from the slave traders and you said yes!

You hated the fool I made of you when you said that you donít believe that prophets are racially different when in fact they are all because you donít want to admit that you are wrong to embrace the Jewish Jesus and youíre not up is race.

Consequentially, you formed hatred and a strong dislike for me that you consciously know you are wrong! You still hate and dislike me because I am smarter than you are.

You have many things to unjustly hate me. You are not ready yet to be right from the inside out and neither is the deacon!

So, I cannot continue this nonsense dialogue with you and the deacon! It is nonsense since I cannot make a valid point in a truthful statement because you all do not ask the truth.



Saturday, September 6th 2014 at 3:45AM
Harry Watley
Mr. Deacon,

The truth can be spread out on this blog! You are still a rotten and dishonest to your core. You are cunning and conniving.

I cannot make a valid point and a truthful statement to you when you do not accept the blatant truth that prophets are racially different. It is the same as telling me that you do not believe birds fly when you see with your very own eyes that they do. I can see with my very own eyes that the Jewish and the Arabian people are racially different and you believe that they are the same race.

This is so blatantly stupid and irrational that thereís no way I want to continue dialoguing with you! I am tired of you!

Not even the devil would like you since the devil loves people that are honestly evil. You are not honest at all so the devil would not like you. You are a no good man as the White Steve Williams is.

Saturday, September 6th 2014 at 3:55AM
Harry Watley
OK. .. Harry. .. since you have this phenomenal ability of foresight. . I'm not going to argue about what your 68iq retarded mind tells you... GOD blesses fools and babies...

Saturday, September 6th 2014 at 11:36AM
Cynthia Merrill Artis
HARRY,

Wasn't you who told me to go and learn about Prophet Mohammed because I told you that I don't know much about him and then we can have a open dialog? Now it is you who runs from my findings on "Drop Jesus Christ and Come to Me" and now it's you who is calling me dishonest.

The burden of proof is on you to prove that my finds of Prophet Mohammed was wrong but yet you run like a diseased rat, running from blog to blog spewing your undocumented, nonexistent, BS about a religion that you are the head of that has on words yet, that has no logic, that has no wisdom, that has no foundation to come and worship, to follow you who can't explain why I should drop Jesus Christ and follow you! WOW...

My research can not be found anywhere HARRY, come back to my blog "Drop Jesus and Follow Me." If your argument is strong and have merit, then you can make you point anywhere and to anybody.

Now if you are not sure of your position, then keep this sad ass excuse up.

Your next move HARRY. Will I see you on "Drop Jesus Christ And Follow Me?"








Saturday, September 6th 2014 at 12:38PM
Deacon Ron Gray
Hello Cynthia,

I believe that I have made my point! I hate stupidity! Please respect your self and me and stay off of my blogs.

Saturday, September 6th 2014 at 4:23PM
Harry Watley
Mr. Deacon,

My obligation is not to prove that your findings are wrong! My divine obligation is to prove that prophets are racially different and that I have done when I compared the races of Jesus who was a Jewish man and the races of Mohammed who was an Arab man and the obvious conclusion is that these two prophets anointed by the same God are racially different.

I cannot make a valid point and a truthful statement to you when you do not accept the blatant truth that prophets are racially different. It is the same as telling me that you do not believe birds fly when you see with your very own eyes that they do. I can see with my very own eyes that the Jewish and the Arabian people are racially different and you believe that they are the same race.

This is so blatantly stupid and irrational that thereís no way I want to continue dialoguing with you! I am tired of you!

Saturday, September 6th 2014 at 4:29PM
Harry Watley
Harry,

I like to thnk that someday oneday God will fix your brain.

Saturday, September 6th 2014 at 4:46PM
Steve Williams
HARRY,

You were so predictable and true to your rat like character so, scurry away with this sad, pathetic, inmature excuse for a prophet.


Saturday, September 6th 2014 at 4:49PM
Deacon Ron Gray
RON,

Before you and I can have any meaningful dialogue you MUST confirm that prophets are racially different because it is the truth! It is a damn shame that I have to force a deacon of the church to confirm a truth!

Saturday, September 6th 2014 at 5:01PM
Harry Watley
HARRY,

What race is Prophet Mohammed?

Saturday, September 6th 2014 at 6:19PM
Deacon Ron Gray
RON,

It doesnít matter what race Prophet Mohammed was since we know Prophet Mohammed wasnít Jewish as Jesus was!

You must confirm that prophets are racially different since it is the gospel truth!

Saturday, September 6th 2014 at 7:35PM
Harry Watley
Back up Harry, the question is not whether Mohammed was Jewish.
Saturday, September 6th 2014 at 8:07PM
Steve Williams
Then keep my name out of your stupid azz blogs!!! Retard!!!
Saturday, September 6th 2014 at 11:58PM
Cynthia Merrill Artis
HARRY,

I see you want to dance around the question and yes it does matter. What race was Prophet Mohammed?


Sunday, September 7th 2014 at 1:14AM
Deacon Ron Gray
Ron,

For me it doesnít matter what race Prophet Mohammed was since my divine obligation is to prove that prophets are racially different and to force you to confirm that I am right that prophets are racially different!

I believe I have met my burden of proof that prophets are racially different by comparing Prophet Mohammed and the Jewish Jesus these two prophets anointed by the same God are racially different.

Now that I have met this burden of proof of the racial differences of prophets Iíve opened the door that any Black American male could have been Black Americaís first genuine prophet, but I am the Chosen One since I am racially different from Prophet Mohammed and the Jewish Jesus.

Proving that prophets are racially different also proves that prophets must come from their own race as Mohammed and Jesus came from their own race. Therefore, Black Americans are wrong to continue embracing the Jewish Jesus or any prophet besides me, Prophet Harry.

Do you see how rational, analytical and scientifically I am substantiating and proving myself to be Black Americaís first genuine prophet! No iconic leader of our past and present has ever claim to be Black Americaís first genuine prophet and was able to substantiate and prove it but me, Prophet Harry.

If you want any questions answered by me you must first confirm that prophets are racially different since my answers will hinge on the truth and fact that prophets are racially different.
Consequentially, if you do not confirm that prophets are racially different then I cannot make a valid point and a truthful statement because you have not confirmed yet that prophets are racially different. Until you do so I will be repeating myself and that means you are getting nowhere.





Sunday, September 7th 2014 at 1:54AM
Harry Watley
HARRY,

I see why you donít want to leave this blog of yours because you know for a fact that you will you will have an uphill battle with your claim that Prophets are racially different.

I asked you since you claim that Prophets are racially different, I ask you to tell me and the readership here on Black In America, ďWhat race is Prophet Mohammed?Ē For you come back with these weak, fragile and feeble excuse: YOUR WORDS: For me it doesnít matter what race Prophet Mohammed was since my divine obligation is to prove that prophets are racially different and to force you to confirm that I am right that prophets are racially different!

Then HARRY, Do your divine mandated work and prove that prophets are racially different. Just saying a thing is not proving a thing. Show us what race was Prophet Mohammed? Yes it is important because it was you who made the claim that prophets are racially different! HARRY IT DO MAKE A DIFFERENCE

YOUR WORDS: I believe I have met my burden of proof that prophets are racially different by comparing Prophet Mohammed and the Jewish Jesus these two prophets anointed by the same God are racially different.

What! Where is it HARRY? Because Prophet Mohammed and the Jewish Jesus these two prophets anointed by the same God are racially different, you never showed what race both of these men are from. WHAT RACE IS PROPHET MOHAMMED?

HARRY the only link is that God did with these two men was to anoint these two man. NOW! You never establish what race of Prophet Mohammed. All you did was to speak this into existence and we all know that power you have with the religion called LIFE.

That why it is so important for you to answer the question of ďWhat Race WAS PROPHET MOHAMMED? If you refuse or donít know that answer to that most crucial point, then your line that prophets of racially different mute, voiceless, speechless, foundationless and without merit. In SHORT HARRY ANOTHER ONE OF YOUR MANY LIES THAT YOU HAVE BEEN BUSTED IN. .

CANíT YOU SEE THAT IS QUESTION IS VERY IMPORTANT to the cornerstone of your argument that prophets are racially different?

Sunday, September 7th 2014 at 11:05AM
Deacon Ron Gray
Ron,

My divine obligation to my Black American people was to show them rather than prove to them that prophets are racially different so, God gave me my first revelation that prophets are racially different! God had not proven to me that prophets are racially different! Once God told me that prophets are racially different my 68 IQ ran a check through my past knowledge, wisdom and understanding and reported to my conscious mind that it is true that prophets are racially different as God told me! I am not stupid. You are the one that is stupid and you are really acting it out to your disadvantage!

The only purpose God gave me this revelation was to establish and clear the way that I can say with the authority of God that I am Black Americaís first genuine prophet.
Then I explained why prophets are racially different; it is because their own races produce their own prophets that God later anoints.

Do you believe that prophets are racially different, Ron?



Sunday, September 7th 2014 at 11:47AM
Harry Watley
Wow Harry, are you proposing blind faith in your revelation of the races?
Sunday, September 7th 2014 at 12:40PM
Steve Williams
I can't wait to see what hoops you jump through next Harry.
Sunday, September 7th 2014 at 12:42PM
Steve Williams
HARRY,

You never did answer my question of what race Prophet Mohammed was but yet You kept right on with your talking points just like I have not asked you what race Prophet was?

Are you going to answer my question?


Sunday, September 7th 2014 at 2:04PM
Deacon Ron Gray
RON,


In respect to what race Prophet Mohammed was I am not going to answer that question because you already know the answer.

Sunday, September 7th 2014 at 4:03PM
Harry Watley
HARRY,

Yes, I do HARRY and so do you. That's the reason I am asking you to stop this LIE of Prophets are racially different and of you being The Frist Genuine Black American prophet because that too is a LIE as well..


Sunday, September 7th 2014 at 8:24PM
Deacon Ron Gray
Ron,

You are going around in circles and I donít mind going around with you because you are the one who is dizzy.

I cannot make a valid point and a truthful statement since you do not accept the truth that prophets are racially different!

Then I asked you do you believe that prophets are racially different and you ignore that question.

So again, I cannot make a valid point and a truthful statement since you do not accept the truth that prophets are racially different!

My job is to wear your stupid ass down until you denounce White Americaís Christian religion and their Jewish God Jesus since you are not a Jewish man!

Everyone accept you recognize that prophets are racially different, why is that so?

Sunday, September 7th 2014 at 9:01PM
Harry Watley
HARRY,

WHAT RACE IS PROPHET MOHAMMED? The answer to that question would help me to determine if prophets are racially different.


Sunday, September 7th 2014 at 9:36PM
Deacon Ron Gray
Ron,

Prophet Mohammedís name was Mustafa Mohammed! Only an idiot would ask what race was Mohammed. Should not the name give you a clue ass-hole? Did you not learn from your research what Mohammedís race was idiot!

White America and the Christian religion has fried your brains to a crisp! You are incredibly stupid and cannot rationally and analytically reason!

I cannot make a valid point and a truthful statement when you do not accept the truth that prophets are racially different!

Sunday, September 7th 2014 at 9:46PM
Harry Watley
HARRY

I did not ask you about Prophet Mohammed mane and is name don't tell me anything about his race. The tactic of avoidance and name calling don't work here brother Harry, sorry. From your answer I will determine if you have made your point with me.

"WHAT RACE IS PROPHET MOHAMMED? '
Sunday, September 7th 2014 at 9:58PM
Deacon Ron Gray
Ron,

Here is a good point that I have been making for the longest. I said that I cannot make a valid point and a truthful statement that profits are racially different when you do not accept the truth!

Iíve made a valid point that any idiot could almost guess what a personís race is from their name and you donít want to accept this valid point am I right.

So, how does it benefit me to answer your questions that when I do answer them you do not accept the truth.

Consequentially, you continue to go around in circles with your stupid and irrational reasoning.

Mohammed is not a Spanish name. Mohammed is an Arab name.

Mr. Deacon do you think that you are smarter than I am?

Sunday, September 7th 2014 at 10:14PM
Harry Watley
HARRY,

So, what race is Prophet Mohammed?


Sunday, September 7th 2014 at 10:54PM
Deacon Ron Gray
Ron,

I have answered your questions many of times when I compare Mohammed and Jesus I would say the Arab Mohammed and the Jewish Jesus!

You are extremely stupid!

Your stupidity is the reason why I say I cannot make a valid point and a truthful statement when you do not accept the truth that prophets are racially different!

In addition, you do not accept the truth that Black Americans are a new race of people.

You do not accept the truth that the biblical Adam and Eve are a Jewish couple.

You do not accept the truth that Black Americaís only permanent solution is that we become a sovereign people in a country of our own; the same resolution that God gave to the Children of Israel when they were in bondage and slavery in Egypt as we are in White America.

Yes idiot! I have answered your question what race was Mohammed many of times.

Do you think you are smarter than I am?

Sunday, September 7th 2014 at 11:21PM
Harry Watley
HARRY,

Are you saying the race of Prophet Mohammed is Arab?


Monday, September 8th 2014 at 1:19AM
Deacon Ron Gray
Ron,

I can not make a valid point and a truthful statement since you don't believe the truth that prophets are racially different!

What do you think that I am saying when I say the Jewish Jesus? Isn't Jesus Jewish? The Bible said that Jesus came to the House of Israel am I right?
Any idiot would know that Jesus was a Jewish!
Monday, September 8th 2014 at 5:55AM
Harry Watley

HARRY,

I am asking you for clarification of what you said so I eliminate the guesswork. Are you saying the race of Prophet Mohammed is Arab? Can't you clarify what you are saying for the people you want to bring out of darkness?






Monday, September 8th 2014 at 8:01AM
Deacon Ron Gray
Ron,

Black Americans understands what I am saying when I say that we must renounce these two prophets the Jewish Jesus and the Arab Mohammed. These two prophets are racially different from Black Americans. Black Americans must have a Black American prophet as the Jewish people had a Jewish prophet in Jesus and the Arabian people had an Arab prophet in Mohammed!

It is you, Deacon who is stupid and ignorant that doesnít understand common English. You complicate everything because you see everything complicated when it is not!

So, when I say I cannot make a valid point or a truthful statement to you since you donít accept the truth that prophets are racially different I am absolutely correct.

Until your dumb-ass accept the truth that even your very eyes see that prophets are racially different you will always be an idiot!

Hey is a question for you. I am just feeling you out, dummy. Do you think you are smarter than I am?


Monday, September 8th 2014 at 8:20AM
Harry Watley
HARRY,

Wasn't it you who said and agreed that it was three categories of races and there are caucasian, the mongoloid a the Negroid. Under what of these categories would you put The Arab? Since you claim that an Arab in a race of people.




Monday, September 8th 2014 at 9:30AM
Deacon Ron Gray
Mr. Ron,

Of the three different races the Arabian people would-be Negroid!

Monday, September 8th 2014 at 9:39AM
Harry Watley

HARRY,

Thank You for your clarity that the Arabian people would-be Negroid! Now out of the three different races, Caucasian, the mongoloid a the Negroid in what race category would you put the Black American?




Monday, September 8th 2014 at 12:50PM
Deacon Ron Gray
Blogs Home