Join Bishop Shirleen Cook as she shares with us the mindset, mission, and method of Prison Ministry. If you believe that your calling may be in Prison Ministry then there are some attitudes that you must have, and some very practical things that you must know. Prison Ministry is not for those who are faint of heart, can be easily persuaded, or have their own agendas.
Welcome to Prison Ministry 101: If you think that Prison Ministry may be your calling, or if you are a ministry or church that is looking to start a prison ministry, but you aren't quite sure how to begin, then this comprehensive study is for you. Join me as I take you through Prison Ministry from A to Z. This study will help you to determine if you truly have the "conviction" to serve in the trenches behind prison walls. So join me as I share Biblical principals on how to do prison ministry the Jesus way. Jesus came to set the captives free. Have you been called to help Him?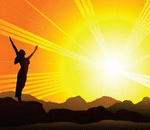 Posted By: Lila Robinson
Saturday, May 31st 2014 at 2:31PM
You can also
click here to view all posts by this author...