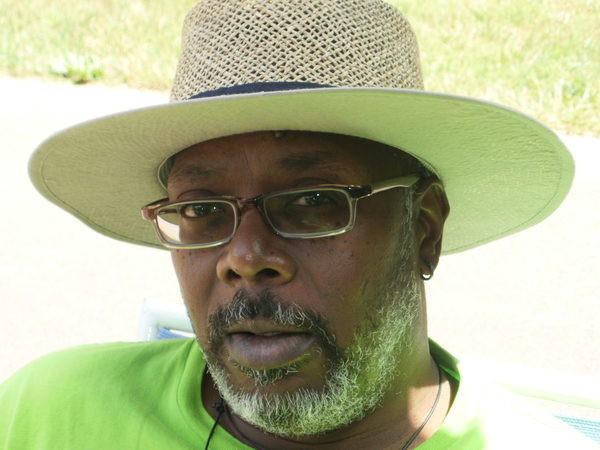 /*
The Falashas are living proof...!
"If there was any doubts of the Judaism of the Falashas this story should dispell all of them. The Falashas are living proof that Judaism has NO racism in it and that these who may have been considered by some to be the least of us are the best of us.
One politically conservative American Jew is proud to remember that the rescue of the Falashas is the only event in history in which black people were taken from African slavery to freedom!"
Calling Terrorism by Its Name; Jewish Slave in Ethiopia
http://www.aish.com/sp/so/Exodus-from-Ethi...
"Wuditu"
Tuesday, April 23, 2013 10:46 AM
Exodus from Ethiopia:
A wrenching true story of enslavement, torture and liberation; a Jewish girl growing up in Ethiopia in the 1970s
http://www.aish.com/sp/so/Exodus-from-Ethi...
A Moving and Beautifully told Story about an African Woman! This inspriring story needs to and should be known by everyone and anyone. I'm pleased to hear a story being told about Black Jews in the World. All we tend to hear are the stories and experiences of Jews who are not Black.
All the privileges you've ever enjoyed are no longer taken for granted. You find yourself with a completely new set of lenses with which to view the world."
Despute years of abuse, Wuditu preserved the ability to love and be loved.
"We talk so much about freedom, but we never really stop to consider what that really means, or that we live in a world where so many people are simply not free.
Thank you Mr. Freidman and Judie Oron
Peace and Love,
Gregory V. Boulware
*/
>
The Heart-Rending Cry How is it possible to mourn something that happened 2000 years ago?
http://www.aish.com/h/9av/aas/The_Heart_Re...
This was one of the most beautiful stories I have ever read. If there was any doubts of the Judaism of the Falashas this story should dispell all of them. The Falashas are living proof that Judaism has NO racism in it and that these who may have been considered by some to be the least of us are the best of us. This politically conservative American Jew is proud to remember that the rescue of the Falashas is the only event in history in which black people were taken from African slavery to freedom!
Every year when Tisha B'Av came around, I would have a certain dilemma. This is supposed to be a day on which we mourn the destruction of our Temple. It is a day when we do not eat, drink or wear leather shoes and follow varied and unique mourning customs.
Every year I would arrive at the synagogue to hear the Book of Lamentations, which bemoans the destruction of Jerusalem. However, every year I would end up daydreaming about totally unrelated things. As the cantor would be reading about the Temple, I would completely disconnect, planning my summer vacation, celebrating the end of my exams, or just hoping that the fast will go well this year.
It's difficult to be truly mournful over something that took place 2000 years ago – something that we've never seen and don't really feel lacking in our daily life. But all that was about to change.
The Turning Point
As part of my army service in the Israeli army I was placed, to my delight, in a teachers' unit. I served at the Bat Hatzor caravan site located near Gedera. The site held 700 caravans, which housed thousands of new Ethiopian immigrants. In the mornings I taught immigrants at the Yad Shabtai School in Ashdod. In the afternoon and evening hours I served as a counselor on the site.
This was shortly after Operation Solomon in 1993, during which roughly 14,500 Jews form Ethiopia were airlifted to Israel. It was a special and moving operation, and the entire Israeli population was surprised to see that suddenly there were Jews walking around here who had, in fact, been severed from our nation many generations ago.
They observed Shabbat, were familiar with most of the holidays and kept Jewish tradition in a devout and traditional manner. But it was clear that they didn't know everything; the separation they had undergone throughout all those years had influenced their system of traditions.
They had never heard of Independence Day or Yom Yerushalayim, or even about Purim or Chanukah – none of the latter historical events that took place subsequent to their break-off from the Jewish nation.
I realized that unless I concentrate on filling these gaps of knowledge, their adjustment in Israel would never be complete. I decided to allot a considerable amount of time each day to teach them about Judaism.
Passover and Ascending to the Temple
The month of Nissan had arrived and I started teaching about the holiday of Passover. My class consisted of 20 students, grades 3-6. (They were placed according to their reading level rather than chronological age.) These children had come to Israel only a few months beforehand and more than anything else, they loved to hear stories, mainly because they didn't have to read or write in Hebrew which was still quite a difficult task for some of them.
My plan was to first connect Passover to the other holidays by very briefly reviewing the three major festivals during the year when the Jewish nation would ascend to Jerusalem.
"Today is the first day of Nissan and Passover is celebrated on this month," I began. "Passover is one of the three festivals when the entire Jewish people used to go to Jerusalem to the Temple."
"Teacher, have you ever been to the Temple?"At this point, a student jumped up, cutting me off in mid-sentence. "Teacher, have you ever been to the Temple?"
I smiled at him, realizing that he was somewhat confused. "No, of course not. That was a very long time ago!"
My student was insistent, and a few more pairs of eyes joined him. "Fine, it was a long time ago. But were you there? Were you at the Temple a long time ago?"
I smiled again, this time slightly confused myself. "Doesn't he understand? Perhaps my Hebrew is too difficult for him, " I thought.
"No, of course not. That was a very long time ago!"
Now the rest of the students joined him in an uproar. "You've never been there?" "Teacher, what's it like being in the Temple?" "What does the Temple look like?"
"Quiet!" I tried calming everyone down. "Listen everyone – there is no Temple! There used to be a Temple many years ago but today we don't have a Temple. It was destroyed, burned down. I have never been to it, my father's never been to it, and my grandfather has never been to it! We haven't had a Temple for 2000 years!"
I said these words over and over, having a very hard time believing that this was so strange for them to hear. What's the big deal? This is the reality with which we've all grown up. Why are they so bothered by it?
The tumult in the class was steadily increasing. They began talking amongst themselves in Amaric, arguing, translating, explaining, shouting, as I lost total control over the class. When the bell rang, they collected their things and ran home. I left the school exhausted and utterly confused.
Next Day's Surprise
The next morning I was hardly bothered by the previous day's events. In fact, I had nearly forgotten all about the incident. That day I had planed to just teach math, geometry and other secular subjects.
I got off the bus and leisurely made my way toward the school. As I neared the gate the guard approached me, seeming a bit alarmed. "Tell me," he said, "do you have any idea what's going on here today?"
I tried recalling a special activity that was supposed to be going on, or some ceremony that I had forgotten about, but nothing exceptional came to mind.
"Why do you ask?" I asked him. "What happened?"
He didn't answer. He only pointed towards the entrance to the school.
I raised my head and saw a sizeable gathering of Ethiopian adult immigrants – apparently, my students' parents. What are they doing here? And what are they yelling about?
I went over to them, attempting to understand what was the matter from the little Amaric that I knew.
As I came closer, everyone quieted down. One of the adults who's Hebrew was on a higher level, asked me, "Are you our children's teacher?"
"Yes," I answered. "What is the matter, sir?"
"Our children came home yesterday and told us that their teacher taught them that the Temple in Jerusalem no longer exists. Who would tell them such a thing?" He looked at me in anger.
Am I sure that the Temple was destroyed? Of course I'm sure!"I told them that. We were discussing the Temple and I felt that they were a bit confused. So I explained to them that the Temple had been burned down thousands of years ago and that today, we no longer have a Temple. That's all. What's all the fuss about?"
He was incredulous. "What? What are you talking about?"
I was more confused than ever. "I don't understand. What are you all so angry about? I simply reminded them of the fact that the Temple was destroyed and that it no longer exists today."
Another uproar – this one even louder than before.
The representative quieted the others down, and again turned to me. "Are you sure?"
"Am I sure that the Temple was destroyed? Of course I'm sure!" I couldn't hide my smile. What a strange scene.
The man turned to his friends and in a dramatic tone translated what I had told him. At this point, things seemed to be finally sinking in.
Now, however, a different scene commenced: one woman fell to the ground, a second broke down in tears. A man standing by them just stared at me in disbelief. A group of men began quietly talking amongst themselves, very fast, in confusion and disbelief. The children stood on the side, looking on in great puzzlement. Another woman suddenly broke into a heart-rending cry. Her husband came over to her to hug her.
I stood there in utter shock.
I felt as if I had just brought them the worst news possible. It was as if I had just told them about the death of a loved one. I stood there across from a group of Jews who were genuinely mourning the destruction of the Temple.
Tisha B'Av
A few months later it was Tisha B'Av. I had already been discharged from the army, on my way to college, and my military service seemed as if it had been such a very long time ago.
As I did every year, I went to synagogue. Everyone was already seated on the floor (as is customary for mourners), and I was waiting to hear the Book of Lamentations. I had expected, as in previous years, for this to be a time for some daydreaming and hoped I wouldn't get too hungry.
The megillah reading began, and I started reading the first two verses.
"Alas, she sits in solitude…like a widow…She weeps bitterly in the night and her tear is on her cheek. She has no comforter from all her paramours; all her friends have betrayed her, they have become her enemies."
Suddenly that first day of Nissan began replaying in my mind. The angry looks of those children. The parents' screams. The mothers' crying. The men's pitiful silence. The shock they were overcome with as they received the terrible news as if I had just told them about the death of a loved one.
At that moment, I understood.
I understood that this was exactly how we are supposed to mourn the Temple on Tisha B'Av. We are supposed to cry over the loss of the unity and peace throughout the entire world. We are supposed to lament the disappearance of the Divine Presence and holiness from our lives in Israel. We are supposed to be pained by the destruction of our spiritual center, which served to unify the entire Jewish nation.
We're supposed to feel as if something very precious has been taken away from us forever. We are meant to cry, to be shocked and angry, to break down. We are supposed to mourn over the destruction of the Temple, to cry over a magnificent era that has been uprooted from the face of the earth. The incredible closeness that we had with God – that feeling that He is truly within us – has evaporated and disappeared into thin air.
Now when Tisha B'Av rolls around, I go back to that incident with my students and their parents and try to reconnect to the meaningful lesson that they taught me – what it truly means to mourn for the loss of our holy Temple.
>
On The Brink in EthiopiaDr. Rick Hodes has put himself in the middle of Africa's bloodiest conflicts to save lives.
http://www.aish.com/ci/be/48880347.html
When more than 14,000 Ethiopian Jews were flown to Israel from Addis Ababa as rebel armies surrounded the city in 1991, Dr. Rick Hodes was there to pull Jews out of the hospitals and to treat those who were ill so that they too could be part of the largest civilian airlift in world history.
When one million Rwandan refugees fled to neighboring Zaire, Tanzania and Burundi to escape genocide and a vicious civil war between Rwanda's Hutu and Tutsi tribes in the mid 1990s, Rick Hodes was there to help save hundreds, if not thousands, of refugees dying from a cholera epidemic.
And when the Serbian government carried out a systematic campaign of murder, persecution and mass deportation of Kosovo's ethnic Albanian population in 1999, Rick Hodes was there yet again to treat thousands of people who had fled to Albania to seek refuge.
A 47-year-old doctor from Long Island, New York, Hodes has spent well over a decade very far from home and the luxurious lifestyle he could have chosen as a U.S. doctor trained at one of the most prestigious set of university hospitals in the country -- Johns Hopkins hospitals in Baltimore.
Since 1990 Hodes, an observant Jew, has lived and worked in Ethiopia, where he is in charge of providing health care for all Jews seeking to immigrate to Israel on behalf of the American Jewish Joint Distribution Committee (JDC), the overseas arm of the Jewish Federations. He also works as a volunteer doctor at an Addis Ababa clinic that treats the country's sickest and most destitute patients.
He works as a volunteer treating Addis Ababa's sickest and most destitute patients.During his decade in Africa and even beforehand during his medical training, Hodes has traveled to some of the world's most volatile regions amidst some of the bloodiest conflicts in recent memory, frequently putting his own life in danger to save the lives of others.
His life, both professional and personal, seems to be based on one overriding principle -­ using whatever resources he has ­- his medical training, his own money, his modest Ethiopian home, his free time, even his own blood -­ to help those in need.
That principle came into play in 1990 when Hodes read about the medical problems of the Ethiopian Jews who were stuck in Addis Ababa. Hodes, who had taught medicine at Addis Ababa University from 1985 to 1988 as a Fulbright Fellow, immediately contacted the JDC and told them that he might be able to help since he spoke Amharic and knew many of the doctors in Ethiopia.
He was initially hired for six weeks to direct a medical program for Ethiopia's Jews and to oversee the medical care of 25,000 Jews who were migrating en masse to Addis Ababa from the Ethiopian city of Gondar. But over a decade later, Hodes is still living and working in Ethiopia where he has supervised treatment of over 50,000 people at two clinics operated by the JDC and probably thousands more as a volunteer doctor at Mother Teresa's Mission, a clinic run by nuns working on behalf of Mother Teresa's Missionaries of Charity.
"I love my work. I love ending the day knowing that people are alive because I went to work that day," said Hodes, who is known in Ethiopia as Museh, Amharic for his Hebrew name Moshe. "I am practicing medicine in a place where I feel I am doing good work and where I am really needed."
"I love ending the day knowing that people are alive because I went to work that day."Hodes, who has a slight build at 5'3", and dons large glasses and a warm smile, discovered Mother Teresa's Mission back in 1995 while searching for a dying teenager who had been transferred to the clinic from the local university hospital. It wasn't long before he began volunteering at Mother Teresa's, which was in desperate need of decent medical care for its patients, most of whom suffer from AIDS and tuberculosis.
Hodes treats his work at Mother Teresa's just as seriously as he treats his work for the JDC. In fact, not only does he volunteer his services nearly every day that he is in Addis Ababa; he pays for patients' x-rays and medications out of his own pocket when necessary. "I saw there was a great need to help these people. They are really the poorest of the poor in Addis Ababa. Without us, they would be dying on the streets."
And Hodes' seemingly insatiable desire to help those less fortunate than himself doesn't end with his professional life. A bachelor, Hodes has taken in five Ethiopian children, three of whom have serious medical conditions, to live with him in his modest Ethiopian cottage. All but one are orphans. He cares for them as a surrogate father and pays for all of their expenses including schooling and medical care.
Hodes has also arranged for numerous children he has treated to travel to the United States for life-saving heart surgery at no cost and he took an orphan teenager dying of cancer into his home two years ago in an attempt to save his life. Hodes paid for and administered the chemotherapy on his living room couch, but the boy, named Abraham, died six months later.
Born in Syosset, N.Y. to an insurance executive father and a stay-at-home mother, Hodes was part of the quintessential suburban Jewish family that attended services at a Reform synagogue a few times a year. While his mother and two younger brothers live in Orange County, Calif. and his father lives in Greenwich, Conn., Hodes lives worlds away in a three-bedroom stone cottage in Addis Ababa that usually has no gas for cooking and at times has no electricity or running water. He keeps jerry cans of water on hand so he can brush his teeth and usually swims one to two kilometers a day at a local pool in lieu of a shower.
Asked what motivates him to give so much of himself to others, Hodes seems a bit perplexed by the question, as if selflessness like his is not a rare occurrence. "I just like to help people. Once you're here and you see what the need is, I just don't see how you cannot do this...I don't feel that I am doing anything special; simply trying to do good work and be a decent person. I don't think of myself as an especially good person."
Most of us would have to disagree. Despite great risks, Hodes directed emergency medical operations at the height of international crises in Rwanda and Albania on behalf of the JDC, which supports Jewish communities in need in some 60 countries and also does non-sectarian development work. For eight months in 1994-1995, Hodes saved the lives of hundreds, if not thousands, of Rwandan refugees who fled to Goma, Zaire.
The refugees, living in horrid conditions in the Kibumba refugee camp, were struck by epidemics of cholera, shigella (bloody dysentery) and meningitis after drinking from a contaminated lake. "It was just an unbelievable experience where you had thousands of refugees, no food and no water. The day I arrived 1,500 people died."
In Zaire, Hodes introduced an innovative technique called peritoneal hydration, in which a needle is placed directly into the abdomen to introduce fluids into the body much more rapidly. "It's a trick I learned during a cholera epidemic in Ethiopia during the 1980s. It is a much quicker way to get people re-hydrated and it's a lot easier in many ways. I taught this to our team and it saved a lot of people who otherwise would have died, and it freed up our time to treat others while people were getting hydrated."
He treated 50,000 of Kibumba's 200,000 refugees, some of whom were wounded in the fighting in Rwanda.Hodes and his team also set up a 120-bed field hospital in a dozen tents in the camp, where they treated 50,000 of Kibumba's 200,000 refugees, some of whom were wounded in the fighting in Rwanda. Hodes said his success in saving so many lives in Zaire was one of his most rewarding experiences ever practicing medicine.
Yet another was the time he picked up a Rwandan refugee child near death on the roadside in Goma and brought him to the Israeli field hospital that saved his life. The refugee, named Taka, moved into Hodes' tent for several months after he recovered. After Taka underwent reconstructive plastic surgery at NYU Medical Center in New York City several months later, he was adopted by one of the JDC's volunteers, a church-going Lutheran from Minneapolis, Minn., and her husband.
In the spring of 1999, at the height of Serbia's campaign of ethnic cleansing in Kosovo, Hodes started up three emergency medical clinics for 15,000 Kosovar refugees in the Albanian town of Elbasan. Some of the refugees had been attacked and wounded by the Serbs and some suffered from psychological trauma. But most had been forced to desert their homes with little or no notice and needed medication to treat worsening conditions like high blood pressure and diabetes. During his seven months in Albania, Hodes supervised Kosovo doctors, upgraded their skills and treated the complicated cases.
In Ethiopia today, Hodes spends about half his time in Addis Ababa and half his time in the city of Gondar, a few hundred miles northwest of the capital, running two clinics funded by the JDC. Each clinic treats about 100 people per day, most of them suffering from intestinal parasites, common colds, skin problems, pneumonia, trachoma, TB and malnutrition. Hodes also supervises a JDC program that provides supplemental feeding to hundreds of people who are undernourished.
Hodes, who works closely with Jewish Agency officials and the Israeli Ministry of Health, said one of the main reasons he has enjoyed being a doctor in Ethiopia is that he has been able to relate his work to being Jewish. "It's a great honor to have been in charge of the health of nearly one percent of the Jewish population of Israel," Hodes said, referring to the roughly 40,000 Ethiopians who received medical care at the JDC clinics he directs before immigrating to Israel. Those JDC clinics currently provide medical treatment for 17,000 Ethiopians who want to immigrate to Israel.
Just a few months ago, Hodes saved the life of a dying orphan at Mother Teresa's only to discover that the boy's father had moved to Israel years earlier. Hodes quickly arranged for the boy to immigrate to Israel and two days later flew with him to the Jewish state. "Just a few weeks ago, he was still in Ethiopia and ... he was missing 70 percent of his blood supply. I gave a unit of blood and got someone else from my household to donate a unit and I transfused him one night in a small clinic ... Two days later, I flew with him to Israel and put him into Tel HaShomer hospital. His father was dead but I reunited him with his cousins and grandmother."
Back in 1991 during Operation Solomon, Hodes played a vital role in getting as many Jews as possible on the airlift to Israel. He literally pulled about a dozen Jews out of Ethiopian hospitals and he provided medical care for about another 30 Jews who were too incapacitated to travel, including women in labor and one patient suffering from appendicitis.
"At night we could hear shooting and it was quite tense."Hodes said his involvement in Operation Solomon was extremely rewarding but acknowledged it was also a bit frightening. Rebel armies trying to overthrow the former dictatorship of Mengistu Haile Mariam were just outside of Addis Ababa and remained there until the Jews left. "At night we could hear shooting, there was a 7:00 p.m. curfew in the town and it was quite tense. But I concentrated on why I was here, not on the danger," Hodes said.
The only observant white Jew in Ethiopia, Hodes first became interested in Judaism while teaching at Addis Ababa University in the mid 1980s when he heard weekly discussions on the BBC about the Torah portion of the week. "It was the first time I ever heard intelligent adults discuss the Bible as if we can learn something from it. So I became curious, started reading on my own and after I left Ethiopia, I started putting on tefillin and saying the Shema every day. One thing led to another and now it's completely natural for me (to be religious)."
On Shabbat, Hodes and his Ethiopian sons have a few guests over for a dinner of Ethiopian vegetarian food. Because they have no kosher wine, Hodes boils raisins to make raisin juice for kiddush (the blessing over the wine) and says "Hamotzi" (the blessing for bread) over the local barley bread. Since there is no gas, his cook often has to make dinner using kerosene stoves and a hotplate on the kitchen floor. Among their regular guests are a Jewish demographer from Washington D.C. and his Ethiopian daughter, a graduate student who lives in a dirt-floor hovel nearby, and a Jewish Rastafarian who believes that former Ethiopian emperor Haile Selassie is the Messiah but who is happy to join Hodes' family for Shabbat dinner. Frequently, observant travelers to Ethiopia contact Hodes and join him for Shabbat as well.
Hodes said his five Ethiopian sons enjoy spending Shabbat with him even though only one or them, the eldest, Bayelign, is Jewish. "They like Judaism and Shabbat because it's the one time we're all together. We hang out together and we have a nice meal and they like it very much."
While Hodes said he would be happy to have a more traditional family if the right woman came along, he believes he has definitely had a real taste of fatherhood with his surrogate family in Ethiopia. "At first I didn't feel like a father. I just felt like they were living in my house but we really have become like a family with all the happiness and stresses of family life."
Hodes believes his decade of work in Ethiopia has made him a kinder person.Hodes believes his decade of work in Ethiopia has made him a kinder person and affected him in many other positive ways. "You're touching so many suffering people ... I ask myself how am I responding to this human being; is there anything else I should say; what should I do to make him smile or somehow improve his life? It puts life into perspective."
But Hodes' work in Ethiopia has also presented him with many difficult challenges like practicing good medicine without technology and trying to convince Ethiopians not to carry out life-threatening procedures that they believe actually save lives. "Here the university hospital has no medicine and one has to supply it from outside so that patients can get treatment. When I once dropped off a woman who needed a C-section, they phoned and said, 'Give us two pairs of sterile gloves, two liters of 5% dextrose, needles, syringes and ampicillin and we'll operate.'"
"Another obstacle is just the immensity of the task of being a doctor in Africa," Hodes said. "Ethiopia has something like one doctor per 30,000 people. So there's always more that can be done."
Eventually, Hodes will probably leave Ethiopia and move back to the United States or Israel to find a job teaching and practicing in a medical school. But whenever he leaves and wherever he goes, Hodes will definitely miss his life in Ethiopia and the ability to make such an enormous difference in people's lives. "I will miss the subtlety of the culture, the food, my kids and my dogs, but not necessarily in that order. I will miss the feeling of connecting with the poor and suffering, if only to get them to smile and raise their spirits, and I will miss the reward in saving the lives of people who would die if I were not here."
AJJDC,
711 3rd Ave, 10th floor,
NY, NY 10017-4014.
att: Rick Hodes
This article is featured in Aish.com's book:
Heaven on Earth.
>
Heroes of Israel: From Ethiopia to Israel's KnessetA life and death trek across the Sudan.
http://www.aish.com/v/hoi/52829172.html
http://www.aish.com/sp/so/Exodus-from-Ethi...
>
~The Tribe of 12~
http://theeyeofcain.blogspot.com/
http://thehebrew-israelitesandjapan.blogsp...
http://theessenceofinvasionandannihila.blo...
http://yahvehthefatherthelosttribesoftwelv...
http://www.aish.com/sp/so/Exodus-from-Ethi...
http://www.amazon.com/s/ref=sr_gnr_fkmr0?r...
"Twitter"
https://twitter.com/#!/AuthorBoulwareG
*/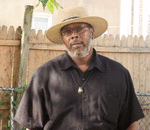 Posted By: Gregory V. Boulware, Esq.
Monday, April 29th 2013 at 2:15AM
You can also
click here to view all posts by this author...