I have to repent.
What happens when you have a great idea, a plan, a new venture – a new partner (gulp) and you're ready to rock this thing – BUT you hit a brick wall?
All that glitters ain't always gold. I learned that lesson BIG TIME.
I felt like Dorothy in the Wizard of Oz. Dorothy wasn't in Kansas anymore
– she had entered a new land and was searching for the Yellow Brick Road.
yellow brick road
Her adventure led to discover that there was no "Wizard of Oz" that could help her. What she realized was she already had everything she needed – it was already inside of her.
Dang! What did I miss? Somebody should've told me. I had the answers with me all the time.
My brand was about to be diluted and stolen in the land of "slick words, tech savvy" wizardry. (NEW BRAND NOW BABY:
www.pamperrypr.com)
Lions and tigers and bears, oh my!
I was seeking another level in my business but not listening to GOD and I got into trouble.
It's like the Lion not knowing he had courage, or the Tin Man not knowing he had heart or the Scarecrow not knowing he had the smarts. God had given me capacity, the experiences, the wisdom to do everything I needed – on my own.
But I missed it. I partnered with the wrong person – and he was telling me things that were contrary to my brand and using "internet marketing" tricks he learned over the years.
You know I'm not against technology, marketing or salesmanship but prayer is FIRST.
Listening in the "still small voice," I should have paid attention to the RED FLAGS.
Jeremiah warned: "Behold, you trust in lying words that cannot profit" (Jeremiah 7:8).
Lessons learned:
Trust can never be bought. No matter how convincing your "sales" copy or long sales letters are, you can never buy trust – it is earned. People BUY on impulse – but they become real customers through relationship. Reputations take time to build but can be destroyed overnight.
Do not let anyone tell you that what you're doing is wrong – if you've been doing it that way and have had a successful brand for years. It may be that they just want to "hijack" your brand and steal what you've been doing for years.
Never be intimidated by those who know technology better than you. Just because they can throw up a flashy website and write some sizzling copy, doesn't mean you don't know how to connect with YOUR customer and how to SERVE them.
Just because a person talks a good game – doesn't mean they really know how to deliver. This is the main lesson I learned that almost cost me my business, my reputation and my brand. When you are a trustworthy person, you pretty much assume other people will walk in integrity too. Oh, my, was I ever wrong.
After I realized my "mistake" for getting into a BAD partnership, my first question I asked myself was how did I let this happen? I have worked hard to build my brand and my reputation in the Christian book market helping authors with their publicity and helping churches with their ministry marketing. Many have copied me – but this is the first time anyone has tried to take over everything.
How could I let this happen?
Oh, the "partnership" was fine for a while. But then when everything was to get on track for the clients, it wasn't going right. Something was NOT clicking.
Clients were not happy. Promises were not being fulfilled. All talk. No action. And the other person went into hiding – and a series of "half truths" began to surface.
Not good. I am in business to serve not swindle.
I believe God gave me the vision for Ministry Marketing Solutions and Pam Perry PR (www.pamperrypr.com) to help others "market their message." That has not changed. That is who I am – to the core. God has anointed and appointed me to run this business – not to hand it over to someone who has learned some saucy sales techniques or greedy motives.
Do you know we serve a God that gives us the answer at the beginning? It's in us.
If God gives you the vision, He'll give your provision. All we have to do is have the heart, courage and wisdom to step up and do it.
But you know what? I'm not mad. I just have to repent and change. And if I had not went through what I did, I would have even dared to change for the better. See the new Pam at
www.PamPerryPR.com
I have a sign near my desk that says, "Adjust or Self-destruct." It reminds me to stay fluid. Don't get depressed when things don't work out – just keep it moving. Ask God for direction and be willing to do the work! He will work it out, all things will work together for good.
I have to apologize to anyone who has been following me for a period of time and seen how my brand almost got "hijacked." There was a lot of "brand confusion" going on. Sorry about that.
I will never compromise my brand again.
www.pamperrypr.com
What about you? Has anything like this ever happened to you?
How did you handle it?
This Scripture really came to life for me:
It is better to trust in the Lord than to put confidence in man. Psalm 118:8
Note: This blog post represents my thoughts, opinions and feelings and in no way are intended to slander any individual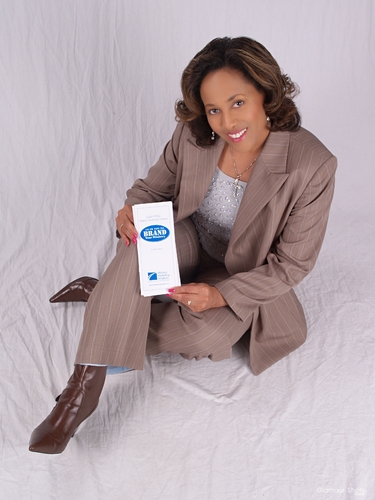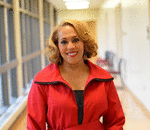 Posted By: Pam Perry
Monday, December 3rd 2012 at 12:28PM
You can also
click here to view all posts by this author...