Well it looks like the Holidays was the season to bring back two shows that I thought for sure were gone. Basketball Wives and What Chilli Wants. I for one don't mind What Chilli Wants, which I thought, was very cute and we got to see Ms. Chilli in a different light. HOWEVER, Basketball Wives could have stayed away. This show I totally don't understand. No one on the show is married but Erica and she is now separated from her husband contemplating divorce. If Shaunie O'neal wants a season three she needs to regroup and recast. Get rid of everyone in my opinion. Royce is cool with me but I find her immature and really adds nothing to the show. She has grown since the beginning and that is one bright spot. Jennifer who is nice is so fickle in regards to her marriage. I finally figured it out when she and the Eric Williams were discussing divorce he was ready to move on but she was not. She talks a good game but does not walk the walk. Move on Girlfriend move on! Now Susie I do like her for some reason and she keeps it real. I felt so bad for her when she recently apologized to Evelyn for talking about their trip to Vegas and Evelyn basically shot her apology down. I can see not being as close with someone but just to shoot down her apology is cold. And speaking of the big bad Evelyn it's time for her to go too. I think she was over the top with Susie it was not necessary and was way over the top. She ran her mouth and the truth be told all she said was "We had a good time in Vegas". Might have said that Evelyn was hanging out with someone but who cares so what. Susie never said anything about Jennifer to put her relationship in danger as Evelyn mentioned. I think Evelyn just wants to be the girl on the show that keeps stuff going and this was her opportunity. Get a life. Over the extra drama of these reality shows. Deliver the goods without all the extra. And speaking of over the top and a surprise this season Shaunie brought in Tammy (you remember her) from MTV's "The Real World". Yikes!!! Who knew they were friends. And where has Tammy been? Well Ms. Tammy gets into that and more. All I can say from the previews we should all just buckle our seatbelts!
Poor Chilli seems like she is still looking for love in all the wrong places. I'm glad that she didn't get with any of the guys from last season. I didn't like any of them for her. Although I really don't know who would be good for Chilli with her infamous list. But I do know whom I absolutely don't like for her and that's boxer Floyd Mayweather. I say get rid of him fast girlfriend but those were some nice earrings he bought for his "friend"! I think Chilli wants Floyd but Floyd is hardly ready to be in a serious relationship. He is playing with Chilli he wants her yes but not for a long-term relationship at least not right now. And besides wasn't he recently arrested for fighting with the mother of his kid? Run Chilli. You do not need that kind of baggage around you. I guess we will sit back and watch how this ones shapes out with the rest of the viewers.
Kim Kardashian's love life has heated up since breaking up with her ex Reggie Bush. The tabloids can hardly keep up with whom she is dating from week to week. First it was the Cowboy's Miles Austin then Halle Berry's ex and father to her daughter Nahla, Gabriel Aubry. Now Kim is spending time with the New Jersey Net's Kris Humphries. Humphries seems like a nice guy but we won't get comfortable yet none of Kim's men have been able to keep up with her hectic lifestlye and deal with her popularity. Somehow I don't think Humphries will either. Maybe she just needs a regular guy. Right!
That's it for this week folks, until next time...Remember if it's Entertainment and you need to know..."Ask Irish!"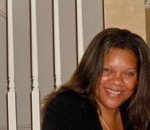 Posted By: Irish Fishback
Thursday, February 24th 2011 at 2:07PM
You can also
click here to view all posts by this author...