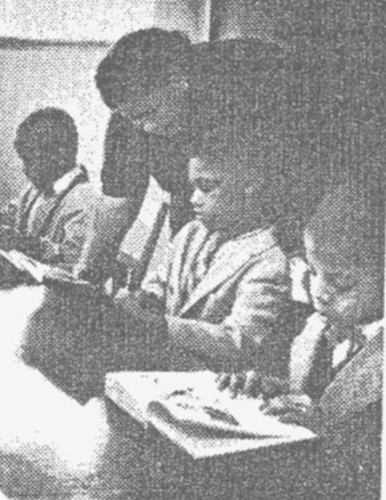 Read the main book by Messenger Elijah Muhammad, "Message to the Black Man of America". There is a major theme.....that eventually the lost tribe of Shabazz referred to as the lost sheep would become a major cornerstone and become rulers in land of their own. The NOI speak of crisis in Haiti, networking of consumerism and continued racism in America. What does that do for the Black children of slaves who are out of work, out of hope, highly spirited and 80 years since Islam in this country. When will the Rah Rah turn into movement toward the objective. Where is this Nation....and how will just a bunch of ministers and fancy speeches bring about a nation. For their to be a nation, it takes land, industry, government,and other resources to grow and sustain itself. Instead we get speeches, DVDs, and Rah Rah.......What are we Black Americans going to Do.....Please don't say just build up Chicago....Messenger Elijah Muhammad said that the Savior came to give us a flag, knowledge of self and an example of how to rule a nation of our own. What is the Nation of Islam doing in your city that you live....Where is the Real Estate that defines the NOI......TALK DOES NOT MAKE A NATION.....THE Savior did not come to America merely for Black Americans to open a mosque or temple......WHERE IS THE NATION ? This Saviors day...sure, there will be music....there will be speeches.....But, where is the BEEF....Where is the Nation that the Savior spoke about.....that the Messenger Spoke About.....After the basket is passed and $400 per booth is collected.....When do Black Americans get the Nation that the NOI has proclaimed......Shall the Black Americans not ask the serious question of the leadership of NOI like they ask in President Barack Obama. There are checks and balances that question the track record of accomplishments of the President of the United States and call him to account. Is it time to call to account the accomplishments of the Nation of Islam. In your city and state, where is the Nation of Islam felt.Is there evidence of an eventual nation. At Saviors Day 2010 what kind of music shall we hear--will it be Jazz, Calypso or Raggae.....We buy the paper....we now have to pay for Saviors Day......Who's fooling who. Black Americans continue to pay.....But where is the NATION ?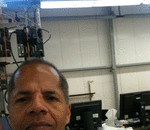 Posted By: jamal Abraham
Saturday, February 6th 2010 at 1:26AM
You can also
click here to view all posts by this author...