What is PR?
Public Relations is the process of supplying information to media
that you don't control in hopes that they will run that story for
their audiences. It also includes broader areas like public affairs,
promoting of products and evens, and influencing opinions.
Your job as an author to *earn* media coverage by supplying
information that is factual, interesting, timely and (especially)
newsworthy, so that journalists will believe that your material will
be of interest to their audience.
Publicity is not advertising, since you don't pay for time or space.
It can have far greater impact than advertising, because it carries a
message of implied endorsement by the media which runs your story.
Because of the fact that you don't pay for the information to be
publicized, you can't control what is actually said about you and
your company. Therefore, if you have any desire to control the
publicity your company gets, I recommend that you work to provide a
steady stream of interesting, newsworthy stories that reporters and
editors will want to run with as few adjustments as possible.
It Takes Work!
A lot of people think publicity happens magically or that
opportunities simply come to you. They don't realize there is effort
behind it. They don't know that reporters can do whatever they want
with the information you divulge. They don't understand all of the
behind-the-scenes conversations, relationship building and groundwork
that must be laid to get your message out into the world.
PR is about making contacts that lead to other contacts that lead to
opportunities. The stronger your relationships are with the media
and other key players, the better chance you have of controlling your
message and getting the coverage you want. In this way, PR is like
sales once removed.
Instead of selling a product, you are selling a
concept - of their using your information and ideas in their media.
You are the emissary for those ideas. And, if your pitch is
compelling and your manner professional and courteous, you have a
fighting chance.
PR's All About Relationships!
For some reason, there's a false perception out there that the way to
get publicity is to write a catchy press release then send it out to
thousands of editors. Under this perception, the more editors you
get on your list, the higher your probability of success. While this
may occasionally be true, in most cases, PR is not about scattering
your message to the four winds, it's about carefully seeding your
pitches with the right people, the people who control the media you
most want exposure in, with specialty pitches designed just for
them. In other words, it's all about relationships.
In sales there are many strategies that stress the idea of
collaborating with the customer. Since PR is arguably a sales
process (selling the media on covering your story instead of someone
else's,) PR success rates increase considerably with your ability to
collaborate with your customer - in this case, the editors,
journalists, and producers who control access to the media audience
you are trying to reach.
These gatekeepers are more likely to choose to cover your story if
you develop a relationship with them and work to understand their
needs. This means knowing their deadlines or production schedules,
being highly responsive, getting them interviews with the right
people and providing the right information at the right time.
Timing's Important Too
News is about timeliness, and PR fits right into this model too. A
story can be red hot one week and totally uninteresting the next. It
helps to set a timeline and create a comprehensive project plan so
all aspects of the campaign are covered. For example, if you are
launching a product, you have to synch up with product development,
sales and marketing to make sure all of your disparate efforts will
come together at the same time.
Books must set their schedule so they can be delivered by the time your
long-lead publicity hits so people can actually buy the product.
The sales team has to be on board so that
they are speaking the same messages to the customer. Marketing
materials must be ready when the product is available and be aligned
with PR messages.
For free tips:
www.MinistryMarketingSolutions.com
and go to
www.brandingsuperstar.com
Next PR coaching class:
http://www.prbootcamponline.eventbrite.com
(if you're ready...you'll get the PR you deserve)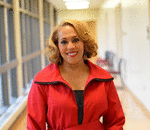 Posted By: Pam Perry
Wednesday, November 4th 2009 at 4:16PM
You can also
click here to view all posts by this author...