A book marketing plan is a blueprint for selling your book. There are many different ways to promote a book, and most authors have limited time and budgets, so it's important to put together a written plan and prioritize your book promotion tasks.
Book marketing plans outline the overall book sales strategy, covering items such as these:
• Your goals for the book
• Description of your book and competing products
• How your book will be packaged, priced, and distributed
• Description of your primary and secondary target audiences
• Characteristics, needs and wants of the target audiences
• How you will reach your target audiences and promote to them
A book promotion plan is part of the marketing plan for a book, and it goes into detail about how to reach the target audiences. A comprehensive book promotion plan would include timelines and budgets.
There's no such thing as a one-size-fits-all book marketing plan. The best marketing plan for your book will depend on the type of book or information product you're selling, the audience, your budget and time constraints, and your skills and interests.
Below is a sample book marketing plan outline, to give you some ideas of what to include in the marketing plan for your book.
1. Goals – why did you write this book, what are you trying to accomplish, what are your sales goals
2. Book Description – book synopsis, format, page count, ISBN, etc.
3. Features and Benefits – what the book covers and how it benefits readers
4. Competition – direct and indirect competitors and their characteristics
5. Author Platform – qualifications, prior media experience, speaking skills
6. Target Audiences – primary and secondary audiences; their characteristics, wants and needs; where to reach them
7. Sales Channels – distributors, wholesalers, retail bookstores, online bookstores, direct sales, bulk sales, other channels
8. Finance – pricing, re-seller discounts, payment methods, order processing
9. Additional Revenue Sources – spin-off products, affiliate products, advertising, sponsorships
10. Online book promotion
• Author blog and website
• Ezines and email marketing
• Freemiums
• Relationship marketing
• Affiliate programs and joint ventures
• Article marketing
• Social networking and social media
• Amazon promotions
• Virtual book tours
• Bestseller campaigns
• Audio and video promotions
• Contests
• Online advertising
11. Traditional book promotion
• Testimonials and endorsements
• Book reviews
• News releases
• Radio and TV talk shows
• Book signings
• Award programs
• Speaking
• Advertising and direct mail
• Tradeshows, book fairs and festivals
• Book clubs
www.BrandYourBestLife.com
and
www.PamPerryPR.com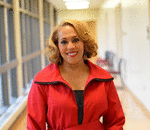 Posted By: Pam Perry
Tuesday, October 6th 2009 at 2:17AM
You can also
click here to view all posts by this author...