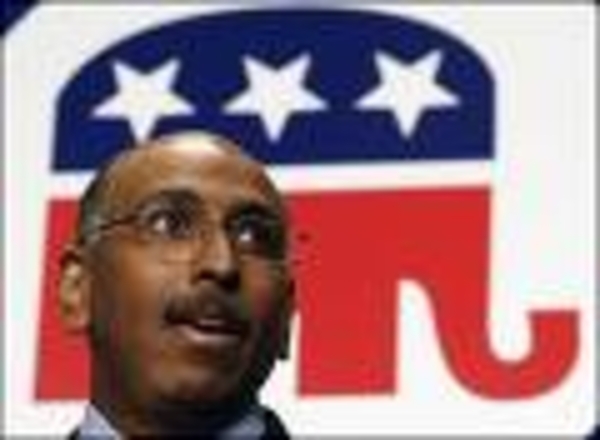 politics from the eyes of an ebony mom -
March 30, 2009
Michael Steele Says "He's Done" With Obama
Ebony Mom Politics — musesofamom @ 11:36 am
Tags: Barack Obama, black men, Black People, Black women, CNN, Current Events, Democrats, don lemon, gop, Michael Baisden, Michael Steele, politics, race, Republicans, Tom Joyner
Michael Steele is probably at his best when he keeps his mouth closed. When he talks he leaves the listener wondering if this guy has the biggest ego in the room or is he just crazy. In an interview with CNN Don Lemon he said he has reached out to the Obama administration but no one has reached back, and so he is done. When Steele became chairman of the GOP he seemingly thought he was now on the same level as the new president. He believed his job was to create policy. He forgot his real job was to raise money for his own party. He has seemingly become frustrated because people within his own party are saying stay in the office and drum up the dollars. He saw his position much more exalted than a fundraiser. Lemon asked him he were jealous of Obama, and Steele said no. One wonders why the interviewed would pose this particular question to Steele. The answer is that Steele and Obama are black men. Under normal circumstances I would have thought this was a ridiculous question, but I do think that Steele did think that he would have gotten an audience with the new president because they are both black. Steele would probably not have been this off the chain if the new commander in chief had been a white man. Steele needs to concentrate on doing his own job as outlined in his job description, and stop trying to re-write the script. If he keeps these antics up he will be the one written out of the script.
This blogger is an intelligent insightful woman, "POLITICS FROM THE EYES OF AN EBONY MOM."
Posted By: Marta Fernandez
Monday, March 30th 2009 at 1:04PM
You can also
click here to view all posts by this author...