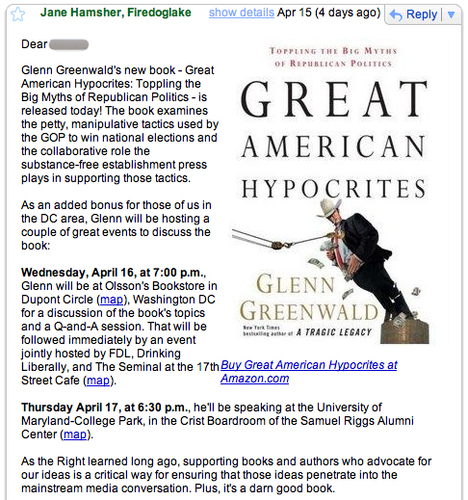 Rachel's show last night (video) featured Jane Hamsher of Firedoglake, who is working to expose Evan Bayh's hypocrisy. Armed with information about Evan Bayh's political contributions and information about Bayh's wife's ties to the financial industry, Hamsher is leading an effort to rein in renegade Democrats. As Rachel points out, if the budget fails, it will not be because of Republicans, but because of these Democrats. I'm sad to say that Claire McCaskill is still listed as a member of the group. She is writing letters requesting donations to help her pass Obama's budget, so I'm very confused as to what her real position is. If anyone has any updates on McCaskill, please share them.
As many of you know, I and many others in our groups have written letters and emails to these Democrats, and we have made phone calls. If these Democrats succeed in blocking the budget, it could result in setbacks. As I've said before, I have no problem with Democrats debating the issues, but I do strongly object to a caucus formed by Bayh for the sole purpose of holding the President's budget hostage. I encourage all who have supported these efforts to watch Rachel's video, read Hamsher's post, look at Bayh's political contribution on firedoglake, and to get behind this effort. I think MoveOn.org is also working to expose Bayh's motives.
Jane Hamsher's posts:
http://firedoglake.com/2009/03/25/evan-bay...
Thanks,
Linda
Posted By: Marta Fernandez
Thursday, March 26th 2009 at 2:11PM
You can also
click here to view all posts by this author...