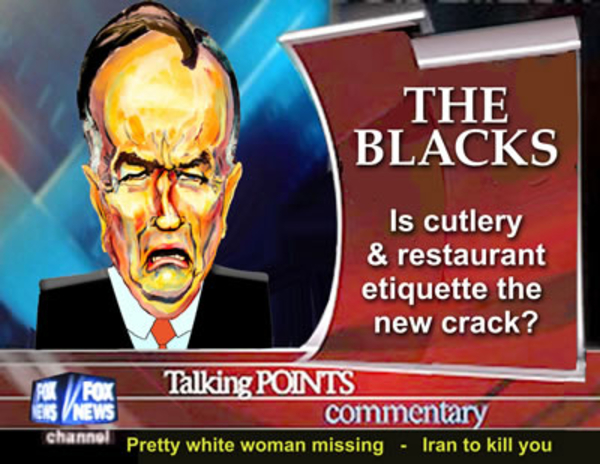 Dear Corporate Advertiser of Bill O'Reilly,
Wittingly or unwittingly, you are helping to fund and support Bill O'Reilly's unethical and harassing practice of "ambush journalism." Most recently, O'Reilly sent two men from his team to stalk a young woman while she was on vacation simply because she wrote a blog post criticizing O'Reilly's insensitivity toward rape victims. O'Reilly's operatives tailed the car of ThinkProgress.org's managing editor Amanda Terkel for two hours, and then accosted her in public with hostile questions, claiming she was causing "pain and suffering" for the families of rape victims.
If O'Reilly wanted statements from his opponents, there are alternative, more responsible ways of eliciting responses. Amanda was never asked to appear on The O'Reilly Factor, nor did the show ever reach out to ThinkProgress.org for comment prior to their decision to stalk her. Amanda is just the latest in a long line of O'Reilly's victims, many of whom have been accosted or confronted with hostile questions at or near their private residences.
Please use your influence as a corporate advertiser of The O'Reilly Factor to end this practice. I'm asking that you issue a clear statement in opposition to O'Reilly's brand of "ambush journalism." Thank you for your time.
Obviously the insult to First Lady Michelle Obama would never get to a stalking point due to her position but nevertheless, white folks mobilize intellectually. what do we do ?argue on a blog about ignoring the attacker. Wow.
Posted By: Marta Fernandez
Thursday, March 26th 2009 at 12:55PM
You can also
click here to view all posts by this author...