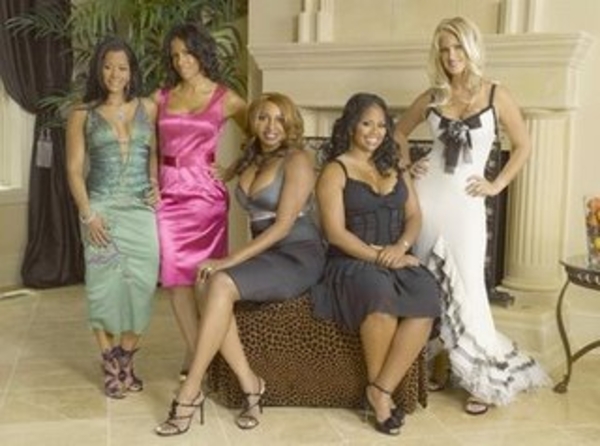 Sunday, August 10, 2008
Reality for Black Hollywood – Television Shows Profiling Wealthy African American Lifestyles
New money and those with bragging rights, African Americans are boasting about their wealthy lifestyles on reality television like never before.
Bravo's "The Real Housewives of Atlanta" proclaims "Atlanta is a mecca for wealthy African Americans. Nowhere else is there an elite society of African Americans going to galas, fashion shows and living in luxury gated communities. Atlanta is the black Hollywood."
Shows centered on African American celebrities with money include "MTV's "Run's House," TV Land's "Family Foreman," VH1's "Luke's Parental Advisory" to name a few. Upcoming reality stars also include shows like MTV's "Buzzin' " and VH1's "New York Goes to Hollywood."
BET's "Baldwin Hills," which is considered a docusoap in the mold of "The Hills" filmed around the well-to-do Los Angeles neighborhood, will enter their second season.
Others like VH1's "I Want to Work for Diddy" and MTV's "From G's to Gents," have significant numbers of black participants and proves the popularity demand for these types of shows.
Do these shows represent black class and the new black Hollywood?
******************************************************
My personal interactions have shown me in real time that there are millions of wealthy Black folks if you define net worth at this value. Regardless of all that speak about adjusting for inflation and yada yada. People do not talk about their wealth because of the jealousy or "haters' as is the language used today. You can't say you are black and rich, speak proper English are light skinned have good hair, you cannot say those things,because you will be berated by the beaten ones. So the lies go on. Black folk have money! I have been amongst them, they are in my family by marriage, and my friends from high school, people I met afterwards, please..this is why the other group likes to play we are broke, for sympathy.
Posted By: Marta Fernandez
Tuesday, March 24th 2009 at 10:53AM
You can also
click here to view all posts by this author...