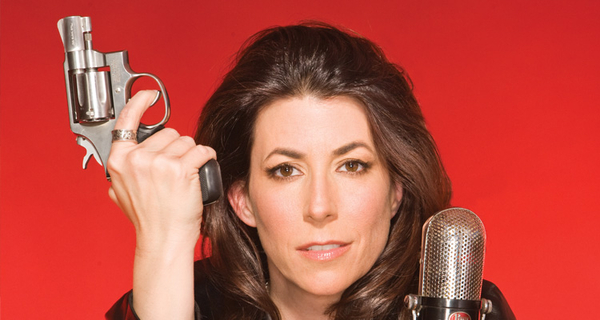 Los Angeles native Tammy Bruce describes herself as "an openly gay, pro-choice, gun owning, pro-death penalty, authentic feminist." 
She voted for President Bush, but was a "lifelong Democrat." An oxymoron to say the least, she considers herself a classical liberal with conservative ideas.
Tammy's nationally syndicated talk show, The Tammy Bruce Show, on Talk Radio Network is beating Rush Limbaugh's in terms of listeners on the internet radio stream hub Talk Stream Live. She is a political analyst for Fox News Channel, has written three bestselling books, and at age 27 was elected the president of the Los Angeles chapter of the National Organization for Women (NOW) and served from 1990-96.
Who is your audience?
My audience is Democrat and Republican but identifies now as Independent Conservatives, or I-Cons—it's a new term that one of my listeners came up with. They want small government, they want to keep as much of their money as they can—all of us do. They want to be able to live their lives and they want the nation to be safe. It means individuals [who are] worrying first about our country and our defense, caring about our sovereignty, and are listening to a pro-choice lesbian feminist who is a conservative. And they are OK with it. That's the Independent Conservative.
When we talk about parties and identities, we are always looking for a collective in a certain way. We want to be on a basketball team. We want to have our family, our community. It's human nature to want to belong. The Left asks you to give up your individualism to the group. Authentic conservatism asks you to bring your individualism into the group effort—that's the difference. Maintaining yourself while contributing to the larger effort, as opposed to giving up yourself to the larger effort. I think that's what creative people do, and I think that's what matters to them, and those are conservative ideas.
Now I know who you are..it figures..white girl. You wish you could be anything, any one thing that Michelle Obama is..starting with her blue collar background, nose to the grind excellent student , Princeton and Harvard Law Grad and married to the President of tthe United States.
This pretty much sums up a white girl's wish list. Very confused white woman. Very.
Posted By: Marta Fernandez
Monday, March 23rd 2009 at 5:59PM
You can also
click here to view all posts by this author...