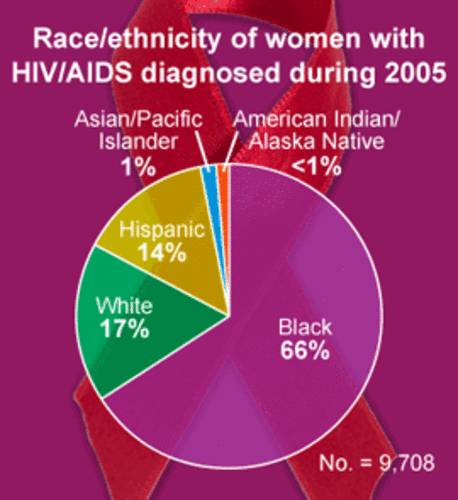 When we read newspaper reports of the growth of this affliction, the stats stand alone. If it's targeted to an ethnic group you won't get a true picture. While we belive that AIDS is rampant in the Black comunity and young Black women are reaching 68% ? Hispanics which represent 14% of the U. S. population accounted for all new HIV/AIDS cases in 2005. We are in 2009.
It's the leading cause of death among Hispanic men ages 35 to 44 and fourth leading cause of death among Hispanic women in the same group. (Diabetes, Heart Disease and Cancer) being the leading illnesses.
Most Hispanic men 56 percent contracted the disease from other men. The women 70 percent were infected in heteros*xual contact. Another 24 percent of men acquired the disease through injection drug use.
These figures are probably much lower than actual situations. Hispanics includes all people from Latin America. Illegal immigrants do not fill out census forms.
So be safe, talk with your doctor, get tested and spread the word. My bff friend asked me to go with her one day--and popped the question. My reaction? why should I? I eventually relented, because I had an epiphany of common sense! and I was glad I did--you start thinking back and wonder, since the incubation period can be from 5-10 years. So glad I did, one less worry and something to think about when Valentine's Day rolls around every year!
Posted By: Marta Fernandez
Friday, March 20th 2009 at 12:38PM
You can also
click here to view all posts by this author...