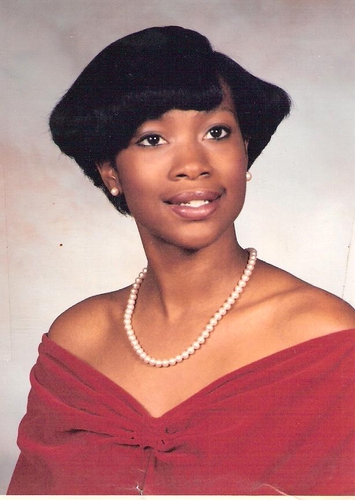 This week I was substituting for a high school Algebra teacher.
In our state Algebra is a graduation REQUIREMENT.
So there is a wide variety of skills, abilities, talents and gifts all comingled in one classroom.
Today, we were in the computer lab where they had the opportunity to APPLY concepts to various internet sites that had algebraic games.
I made an interesting observation.
Because it was in INDIVIDUAL go at your own pace activity, they were FREE to BE THEMSELVES.
2 white males and 1 white female FLEW THROUGH the exercises.
My black females were struggling but whenever I tried to give them the SAME level of coaching that I gave to the other students, they quickly shot me, "I got this! I got this! I am o.k." Yet they STRUGGLED. U could tell because they were STUCK on the same screen constantly getting the answers wrong.
My black males were very unsure of their ability to CHOOSE correct responses. So they would just sit and try to guess thinking they could "outsmart" the software and MAGICALLY WIN the games. NOT!
With 1:1 coaching, they saw that they didn't need to just randomly GUESS but to confidently walk through the STEPS and ARRIVE AT A LOGICAL ANSWER. I had to keep reminding them...THERE IS ONLY 1 CORRECT ANSWER. U CAN DO THIS! Just slow down, go through the steps. BAM!
Once I showed them 1-2 examples, they began to fly through the screens.
My white females would listen to me 1:1 coach them through the same steps and yet when I would return...they too would be STILL trying to DO THEIR OWN THING and STUCK on the same screen. DUH?
The remaining white males seemed to think they were just dumb and couldn't do the work...UNTIL they saw the black males who normally clowned around gain confidence and begin jumping past them on the screens-LOL! THEN they ASKED THEM for help-HA! HA!
It was just a very strange dynamic. It appeared that the BLACK MALES actually unwittingly SET THE EXPECTATION for the majority but those STAR STUDENTS confidently rocked and rolled REGARDLESS OF WHAT ELSE WAS GOING ON IN THE CLASS! As if THEY KNEW THEY WERE BRIGHT AND DID NOT NEED ANYONE TO BOOST THEM, COAX THEM NOR ENCOURAGE THEM.
I truly believe in my heart that the black males could DO SO MUCH MORE if they were almost in a class by themselves.LOL
As for the "discounting" of my advice from the females (black and white)...seems like a waste but can't really decipher the "WHYs"? If they could see the others getting RESULTS....why would they reject obviously ACCURATE coaching tips?
I am VERY THANKFUL for the wonderful group of high school students I had the blessing and pleasure of teaching this week. THEY keep me striving to LEARN SOMETHING NEW AND DIFFERENT.
If U could reflect for a moment, what type of student were U in high school and how can I help these kids make the MOST of this phase in their lives?
Joan
www.CottonPickinPaycheck.com
Posted By: Joan E. Gosier HBCUkidz.com
Friday, March 6th 2009 at 11:04PM
You can also
click here to view all posts by this author...