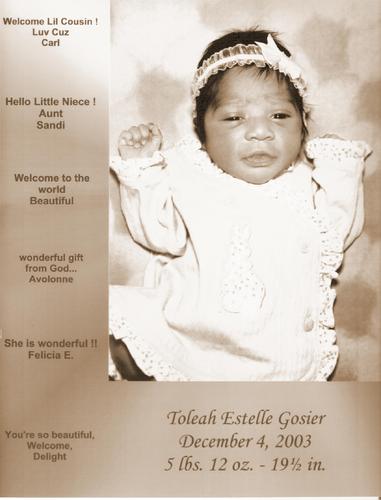 I have noticed some common themes when dealing among black folks. Puhlease don't quote me from Willie Lynch's Letter. TODAY...what can we DO differently to break the chains that bind?
AN EXCERPT FROM -"Cotton Pickin' Paycheck-A 21st Century Journal of Escape from Slavery" by Joan E. Gosier
1) We cannot stand to pay a compliment to another black person who we feel is at or slightly below or above our "status". We don't seem to mind praising someone we feel sorry for or who is perceived our superior (Obama/Oprah/etc.) What blocks us from supporting our equals with SINCERE kudos?
2) We can't focus on moving forth on a strategy but we can spend weeks debating a circular problem. What came first the chicken or the egg debates consume our time but when pressed to follow through with a step by step process we lose interest very quickly. What blocks us from implementing well known processes?
3) We don't like to proactively start anything but are quick to point holes into why something can't get started TODAY. We see potential problems but do not encourage one another to STOP and take action before the crisis actually hits. What keeps us hoping that things will magically get better?
4) We don't like to share our faults or insecurities about parenting. We know that NO parent is perfect yet we refuse to open up dialogue on how what we are doing is NOT WORKING. We point to problems AFTER they have come home to roost but rarely strive to prevent the problems that have plagued our community for generations...IGNORANCE. ILLITERACY. APATHY. UNEMPLOYMENT. CRIME. DRUG ABUSE. They seem to magically appear with noone ever to accept responsibility and accountability for CHOOSING that destructive path in life. There are no shortcuts. When will we teach one another that we REAP what we SOW?
5) We don't like to discuss or examine the dysfunction in our families. We all know that problems in a family stem with the problem with a relationship and communicating needs. YET. Very few people seem to embrace TOOLS to increase conflict resolution skills and professional counseling opportunities to FIX DEEP ROOTED PROBLEMS. Many of us who have worked in corporate America use the FORM-STORM-NORM-PERFORM model EVERY SINGLE DAY...yet it is almost rarely heard of in many black families or churches. Why can't we adapt tools that have been proven to work for successful and long lasting corporations within our own families?
Well I can't answer the questions from behind, next to or around...going forward they will NOT be unanswered questions in my lineage. My children and THEIR children will know all that I know before they head out of the door called LIFE. FREEDOM THROUGH SMART CHOICES is the most important GIFT that I could choose to give my legacy.
Sisterly love,
Joan
http://www.CottonPickinPaycheck.com
Posted By: Joan E. Gosier HBCUkidz.com
Tuesday, December 16th 2008 at 1:14PM
You can also
click here to view all posts by this author...