Animated comparison of some of the most expensive material (per kg) in the world. And how big is stacks of money you will need to buy that. From cheap stuffs such as Iron ore & Granite, to expensive stuff such as Silver & Ivory, to super expensive stuff such as Diamond, Ruby & Sapphire, all the way to the extremely insanely expensive stuff such as Californium, Platinum 190 & Antimatter, and even beyond...
Featured Comparisons:
Tap Water, Limestone, Iron Ore, Granite, Marble, Steel, Wood Pulp, Cotton Wool, Rubber, Graphite, Aluminium, Lead, Zinc, Paper, Copper, Brass, Raw Quartz, Nickel, Tin, Bismuth, Mercury, Silk, Uranium, Shark Fin, Tobacco, Crystals, Human Blood, Silver, Amethyst, Amber, Elephant Ivory, Meteorite Chrondrite, Tiger Bones, Saffron, Rubidium, Osmium, Iridium, Topaz, T-Rex Bones, Platinum, Gold, Rhino Horns, White Topaz, Cesium, White Zircon, Lunar Meteorite, Uncut Diamond, Martian Meteorite, Human Heart, Emerald, Aquamarine, Sapphire, Ruby, Plutonium, Diamond. Taffeite, Scorpion Venom, Tritium, Painite, Grandidierite, Americium 243. Naglazyme, Blue Garnet, Red Diamond, Californium, Platinum 190, Endoheral Fullerene, Astatine, Francium, Anti Matter, Element 118 (Oganesson)
Note: Figures listed here are only a rough estimate based on available sources. Figures will likely fluctuate and may not be the most accurate representation of the economy prices. Figures also do not take into account inflation.
Music Used:
Road to Kilcoo - Jason Shaw (audionautix.com)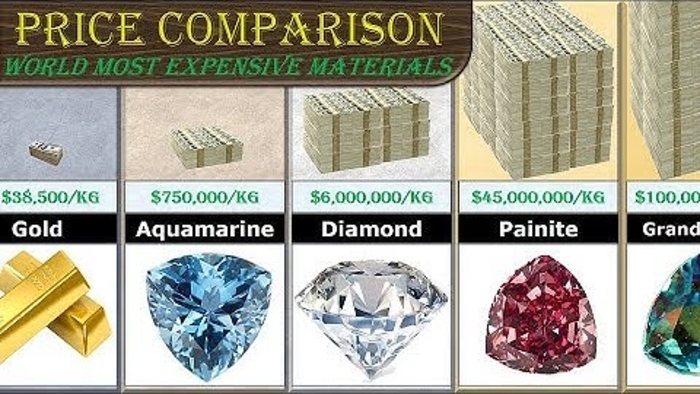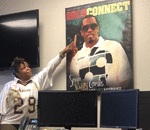 Posted By: Elynor Moss
Saturday, August 13th 2022 at 1:01PM
You can also
click here to view all posts by this author...