On October 26, 2020, Vision Films will kick-off the campaign with an exclusive, live, and interactive online showcase to commemorate the 50th Anniversary of the famous Ali vs Quarry fight that took place in Atlanta, Georgia in 1970. This fight is the subject of the film and was the catalyst for Ali's return to boxing. The on-line event, entitled "The Greatest Knockout," will include advanced scenes from the film, commentary and Q&A with principals involved with and in the film, and to-be-announced celebrity guest appearances.
Please join us to celebrate one of the most pivotal fights in pro boxing history that ushered The Greatest back into the ring!
If you would like to volunteer in becoming an ally to help us spread the word about this event, please contact Publicist, Robert Walker at: Robertprguy@gmail.com for more details.
Also, register online at:
http://www.aliscomebackllc.com/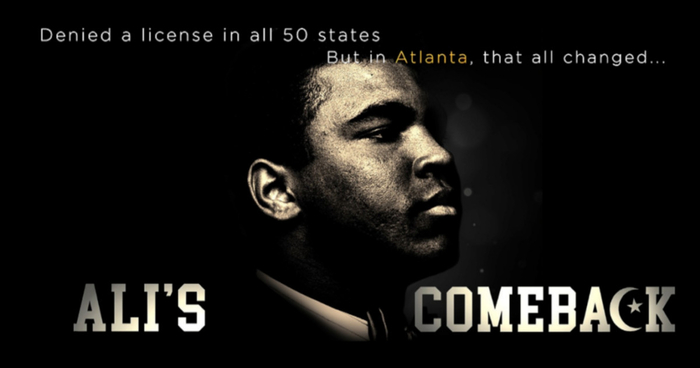 Posted By: Robert Walker
Saturday, October 3rd 2020 at 10:59PM
You can also
click here to view all posts by this author...