Dear NAMI Community,
After thoughtful deliberation, NAMI has made the difficult decision to transition NAMICon 2020 from an in-person meeting to a virtual experience. As you are aware, risks associated with large-scale live events this year remain unknown, and we are committed to the health and safety of all our attendees, staff, presenters, sponsors and exhibitors. We also recognize that many people and organizations now face tough budget decisions, especially related to travel and professional development opportunities, that may make the trip to Atlanta less feasible.
Because of these changing circumstances, we are refunding all paid registrations for the Atlanta event. Please see details below for specific information on refunds and reservations.
While we might not be able to meet in person, we're committed to facilitating invaluable connections with peers, and we're excited at the opportunity to deliver NAMICon remotely. A virtual platform has the potential to connect even more people within the NAMI community to information and resources needed during this critical time.
Our staff is currently working through details to support the transition to a virtual NAMICon. We will share updates via NAMI's website and social media platforms as more details become available.
Thank you for your patience and resilience as we navigate through these uncertain times together.
Sincerely,
Daniel H. Gillison, Jr.
Chief Executive Officer, NAMI
Cancellation Information
Will my registration fee be refunded?
Yes, we are refunding 100% of your registration fee, including any administrative fees. We will begin processing registration refunds as a soon as possible, but due to the high volume, please allow at least 30 days for your refund to take effect.
How can I cancel my hotel room reservation?
If you had a room reserved at the Atlanta Marriott Marquis, the hotel will automatically be canceling all rooms in the block. We ask that you do not contact the hotel to cancel your reservation. The hotel will cancel all reservations and send confirmation notices to the email addresses they have on file.
Are you refunding flights or other travel costs?
Please contact your carrier directly as soon as possible regarding a refund for any booked travel. Each carrier has its own policy regarding cancellations and whether refunds or credit will be issued. If you purchased travel insurance, please contact your provider for information and next steps.
visit:
https://www.nami.org/Get-Involved/Attend-the-NAMI-National-Convention
********
Dear Friend,
Our world has changed a lot in the last few months but, during that time, I believe more people have begun to understand and appreciate the importance of mental health. Our NAMI HelpLine has been flooded with calls from people who feel isolated and anxious about the state of the world. We have been there to listen, offer hope and ensure people know they are not alone.
To meet the growing demand for our services, we are counting on donations from supporters, like you.
As we reckon with the impacts of a changing world, NAMI remains committed to ensuring that people with mental health conditions and their family members have the information and support they need to weather these uncertain times.
This Mental Health Month, there is greater urgency to our ongoing work than ever before. Donate before May 31 to help us reach our goal of $150,000 and power our movement to (https://donate.nami.org/give/197406/#!/donation/checkout?c_src=MHM2):
•
Remove barriers to mental health treatments that help people manage existing mental health conditions and maintain mental wellness during these difficult times.
•
Promote coverage for health and mental health care. People with mental health conditions are often uninsured or face barriers to getting needed treatment and support. These challenges are even greater during a crisis and, with unemployment soaring, ensuring people can still get treatment is critical.
•
Ensure safe housing for people with severe mental illness. Many people with severe mental illness experience homelessness or housing insecurity and are uniquely vulnerable to outbreaks in shelters and encampments. With the loss of steady income and increase in unemployment, many more individuals are at risk of losing housing.
These are just a few ways that you are improving lives and bringing health and hope to people in need. Your gift today will make it possible to address the most pressing mental health challenges of today, and help us reach our Mental Health Month goal of $150,000.
Together, we can continue to meet the real-time needs of millions of Americans who are experiencing mental health challenges. Thank you for your compassion, loyal support and generosity.
In solidarity,
Daniel H. Gillison, Jr.
Chief Executive Officer
********
NEWS FROM NAMI-Maryland
New materials from NAMI Maryland!
Did you miss our past webinars? Don't worry! We have created handy, one-page fact sheets with all the most important information. Please feel free to download and distribute.
Coping for Yourself and Your Loved Ones with Mental Illness During a Pandemic: (https://files.constantcontact.com/1c99d009001/4b5ebb77-b93c-4f52-a430-22baf401970f.pdf).
Telehealth in the Time of Pandemic: Strategies and Insights for Individuals and Families: (https://files.constantcontact.com/1c99d009001/810d107c-6415-40c7-b148-94d314fbc26e.pdf).
Telehealth in the Time of Pandemic: Strategies and Insights for Providers: (https://files.constantcontact.com/1c99d009001/9d920709-8be7-4a83-8232-a696d315d023.pdf).
******
NEWS FROM NAMI-Baltimore
2 Week Countdown is On!
Thank you to all of the teams and walk participants who have joined this year's virtual NAMIWalks 5K Your Way!
We still have a ways to go to reach our goals! It's not too late to get involved! You can help NAMI Metro Baltimore raise awareness this Mental Health Awareness Month, and raise critical funds by starting your own NAMIWalks team today. Every dollar raised by NAMIWalks teams helps to provide FREE mental health education, support, and advocacy services in the Baltimore community.
Please be sure to designate that you are walking in support of the Metropolitan Baltimore affiliate when you register! (https://www.namiwalks.org/index.cfm?fuseaction=register.start&eventID=892&mc_cid=426d1e176e&mc_eid=efced229ca).
Support a Walk Team
Not ready to take on the team captain role? You can join or donate to an existing team to show your support! Visit
www.namiwalks.org/maryland
to find a friend's team.
We Challenge You to a Scavenger Hunt to Raise Awareness!
Looking for something to help jump start your virtual 5K? Join our scavenger hunt and win some fun prizes along the way!
If you have not already registered your team, please do so at
www.namiwalks.org/Maryland
and select NAMI Metro Baltimore as your affiliate.
Download the Scavenger Hunt List below.
Take pictures of the items you find - if you post them to social media be sure to include #NotAlone and to tag @NAMIBaltimore.
When you're done, post your completed Scavenger Hunt List to social media along with a blank one for others to use! (https://mcusercontent.com/800b4fad73934db036a5666ef/images/073efd71-3b09-4505-8340-259affb0dc51.jpg?mc_cid=426d1e176e&mc_eid=efced229ca).
Last step! Send a copy of your completed list to ngetz@namibaltimore.org to be entered into our prize raffle. Three lucky winners will be selected to win a gift card worth $30.00 to a Baltimore restaurant of their choice, and have the opportunity to support local businesses at a critical time!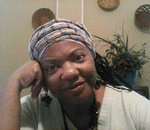 Posted By: agnes levine
Monday, May 18th 2020 at 9:00AM
You can also
click here to view all posts by this author...