For Immediate Release From The Biden Forum!
As the record-long government shutdown reached its fourth week, the consequences of inaction continue to mount. Farmers canít get loans, federal parks and museums arenít open to tourists, and there is a real threat that critical services ó from food stamps to tax refunds ó wonít get processed. All told, the cost is high and rising: S&P Global Ratings estimates that the economic toll has reached almost $4 billion and at least one prominent economist warned that the shutdown could cause the U.S. economy to shrink if it goes on long enough.
While stark, the implications of the shutdown appear to be temporary. Trash at national parks will be picked up, tax refunds will be paid, and eventually our nationís furloughed workers will get their back pay. The shutdown will soon be a distant memory, right?
Wrong. While itís tough to calculate the true cost of the shutdown before itís even over, all signs point to lasting impacts ó especially when it comes to our federal workers and employees of government contractors. For these workers, the costs of a shutdown are somewhere between one delayed paycheck and missed pay for an unknown duration ó in many cases leading to tarnished credit and a mountain of expensive credit card debt. For Americaís taxpayers, the long-term cost could be a steady exodus of federal workers and contractors and a replacement workforce that will be more expensive to entice into the public sector.
Letís start with some facts. There are 800,000 furloughed federal workers and 4.1 million employees of federal contractors who make up a substantial 4.1 million employees of federal contractors who make up a substantial portion of our countryís 130-million-person workforce. Among these millions of workers, almost all are middle-class jobs: The typical pay for a federal worker is around $85,000 per year.
These jobs pay comparable salaries relative to the private sector. A 2012 study by the Congressional Budget Office found that the salary premium for public-sector jobs was virtually non-existent; government workers get paid 2 percent more than their private-sector counterparts with similar characteristics.
Read the full article HERE!
https://bidenforum.org/some-say-the-shutdown-will-cost-4-billion-it-could-be-much-more-764c20f76add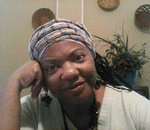 Posted By: agnes levine
Wednesday, January 16th 2019 at 5:13PM
You can also
click here to view all posts by this author...